A website is one of the most important pieces of your small business marketing arsenal. It is often the first impression potential customers have of you and can be a valuable tool for communicating what you do and how to connect with you.
In this post, we'll explore some tips on designing a great website for your small business. We'll also look at ways to use your website as a powerful marketing tool to reach more customers and grow your business!
Design your website for your audience
Designing your website for your ideal audience is important for two reasons.
First, it helps you focus your content and design elements in a way that will appeal to your target market. Second, it ensures that your site visitors have a positive experience and are more likely to become customers or customers. After all, your website is often the first point of contact between you and potential customers.
When designing your website, keep your ideal audience in mind and consider what they would like to see. For example, if you're targeting busy professionals, you might want to have a clean and simple design with easy navigation. Alternatively, if you're targeting young adults, you may want to use brighter colors and include more images and videos.
Ultimately, designing your website with your ideal audience in mind is an essential part of running a successful business.
Make the benefits of your product or service clear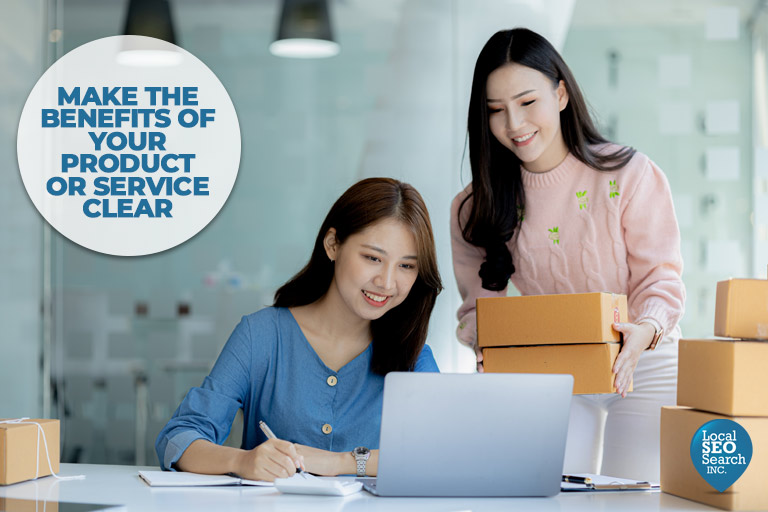 When creating content for your website, it's important to use language that is easy for your audience to understand. This means using simple language that clearly explains the benefits of what you do and why it matters.
When it comes to copying a website, less is definitely more. Avoid using technical or slang terms that your audience may not be familiar with. Instead, focus on making your points in short, simple sentences.

Another great way to show value is to write blog posts that educate your audience about the benefits of what you do. For example, if you sell products that improve home energy efficiency, you could write a blog post explaining the benefits of energy efficiency and how your products can help save money and reduce carbon emissions.
This will not only provide your readers with valuable information, but will also help build trust and credibility for your brand.
By using educational, engaging, and easy-to-understand language, you can make sure your website is an effective tool for promoting your business.
Make your digital space easy to navigate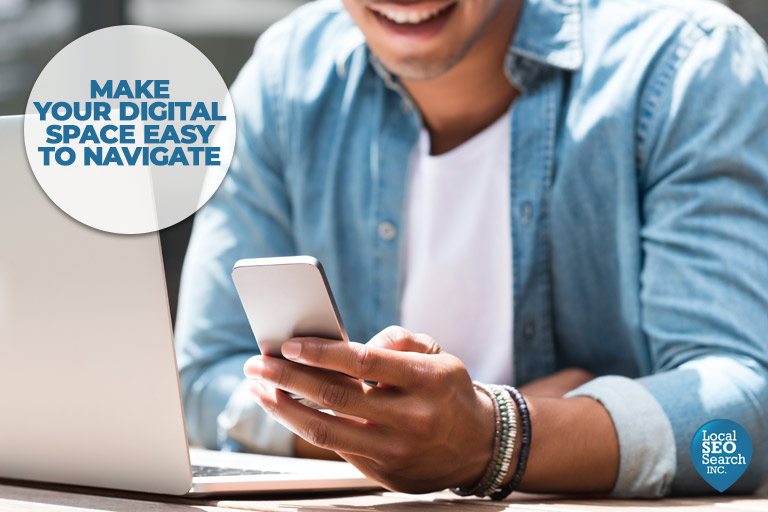 Your website is yours digital space, and it must be easy to understand and navigate. You wouldn't expect big sales from a confusing store, and a website is the same way.
Visitors should be able to find the information they need quickly and easily, without having to search through a confusing series of menus and submenus. An effective navigation system will help guide visitors to the most relevant pages on your site, making them more likely to take the desired action, whether it's making a purchase, signing up for a newsletter or requesting more information.
To make sure your website is easy to navigate and understand, keep the following tips in mind:
Use clear and concise labels for your menus and submenus
Use the drop-down menus logically
Organize your content
Use breadcrumbs to show visitors their current location
Include a search function
By following these tips, you can make your website more user-friendly, so work harder to grow your business for you 24/7.
Add personality to your website
It is important to remember that your website reflects your business. Just like you wouldn't show up to a meeting in ripped jeans and a T-shirt, your website should be well organized and professional.
However, that doesn't mean it has to be boring. There are many ways to incorporate personality into your website without compromising its professionalism.
One way to do this is to choose an interesting color scheme that reflects your brand. Another is to use eye-catching and attention-grabbing images. Finally, make sure the copy on your website is in line with your brand's voice and at the same time is interesting and engaging.
By following these steps, you can make sure your website has a personality that represents your business and doesn't drive customers away by being boring.
Get the website you need today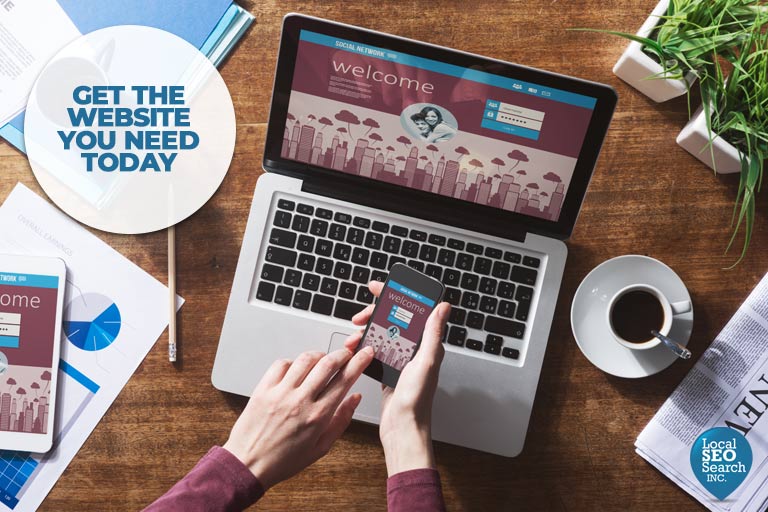 If you're like most business owners, you want your website to attract more of the right customers – the ones who are likely to buy what you're selling.
Here's where we can help you. Our team of experts know how to make websites work for your business, so contact us today and let us show you what we can do.
Together, we can create a website that attracts ideal customers and helps your business grow and be successful.