Whether you own a plumbing business, a lawn care business, or a B2B SaaS business, there's one thing all small businesses have in common. You have to promote your company, but you don't have unlimited resources to do it.
Fortunately, from social media and email campaigns to digital ads on Google and Facebook, the amount of tools at your disposal has never been easier to use or more convenient. However, they can also be overwhelming. This is where partnering with a high quality marketing agency comes into play.
If you wish to focus on your core business while the experts manage your marketing, an agency can give you that freedom. Let's take a look at some top reasons why small businesses use marketing agencies.
Marketing agencies provide a wide range of services
One of the main reasons for partnering with a marketing agency is that they offer a wide range of services. This can be anything from developing a content strategy to running, creating or managing your social media presence, to designing and serving paid ads.
Marketing agencies have the team in place to do all of this for you. They also have the experience and knowledge to know what works and what doesn't. This can be especially valuable for companies that need effective results right away and can't afford to have erratic execution as they learn.
Successful digital marketing requires a number of strategies, and small businesses know the best way to execute them is to work with a marketing agency.
A marketing agency knows how to reach your target market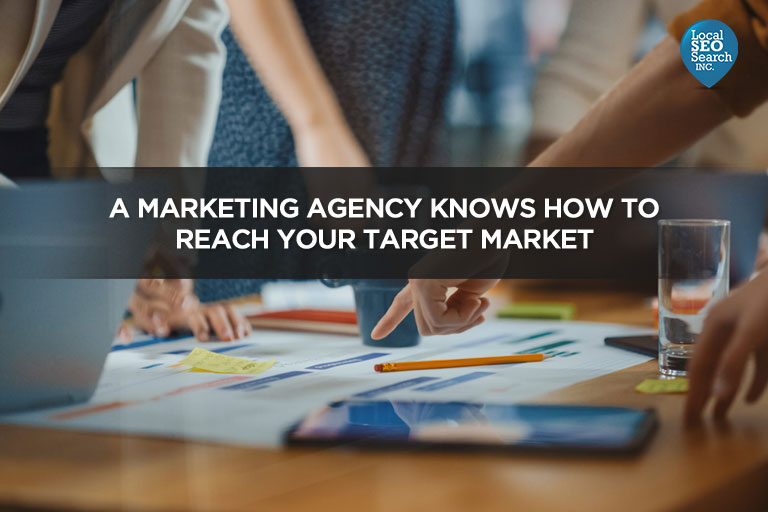 A good marketing agency will also know how to reach your target market. This includes figuring out who they are, where to "hang out" online and offline, and what kind of messages will resonate with them.
Reaching your target market is essential for growing your business. After all, if you don't talk to the right people, you're wasting time and money on marketing.
As a sole proprietor, you probably have an idea of ​​who your best customers are, but you don't have information on their favorite online platforms, businesses, and more. Also, you don't know exactly which search terms they use in Google when looking for information about your products or services. A marketing agency can help you locate that information quickly so your marketing can be successful immediately.
An agency knows about current marketing trends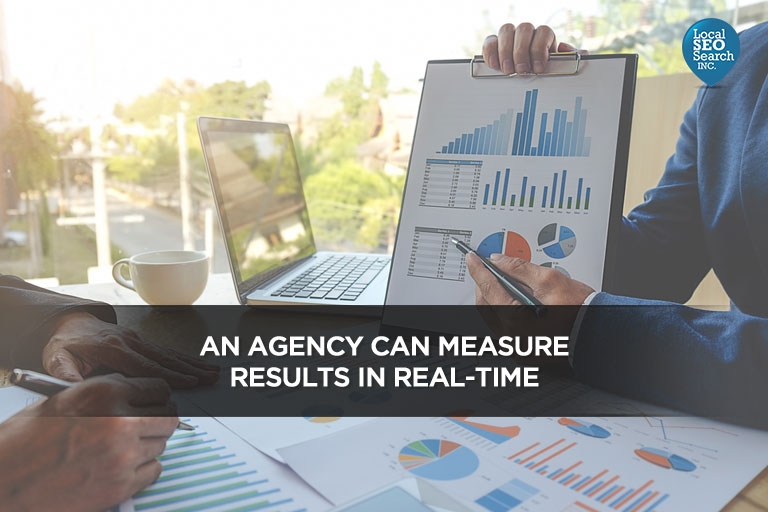 When was the last Google algorithm update and how did it change the search results? If you don't know, you're not alone – you're committed to making your business successful, not keeping up with marketing trends.
One of the reasons small businesses use a marketing agency is that they are always abreast of the changes in the marketing landscape. They know when new platforms become popular (tikTok anyone?), Which messaging works on which platform, and how to use the new features effectively.
This allows companies to keep up with the competition and continue to grow. After all, if you're not using the latest marketing trends, the chances are you'll fall behind quickly.
Marketing agencies give you great results at affordable prices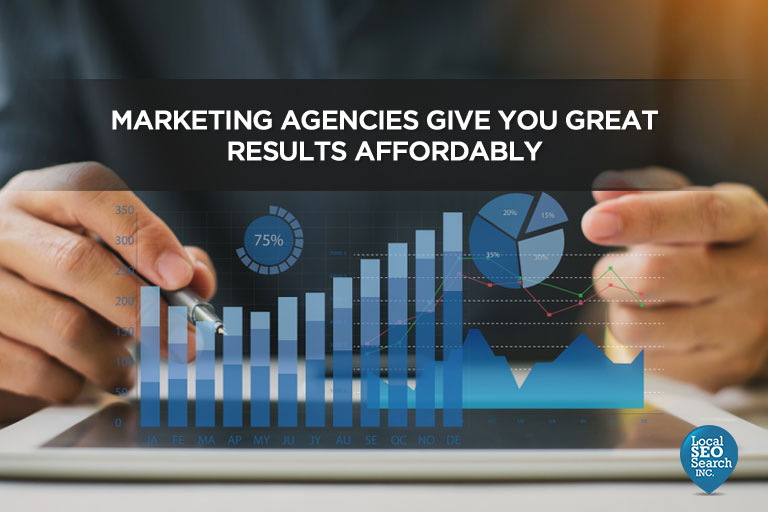 All businesses are working hard to do more with fewer resources, and small businesses are feeling worse. One of the reasons DIY marketing isn't helpful is that you waste a lot of time and money on things that don't work.
With a marketing agency, the services you pay for are performed by experts who know the landscape and can do what will be most effective in your industry. That way, you can focus your limited resources on what will actually grow your business.
Furthermore, marketing agencies have economies of scale. This means that they can often get discounts from suppliers they pass on to their customers. This includes everything from advertising spend to design services.
Marketing agencies also have the experience to get things done quickly and efficiently. This means that they can often do in a week what would take a month or more.
This allows small businesses to focus on their core business while still getting the marketing results they need to grow.
An agency can measure results in real time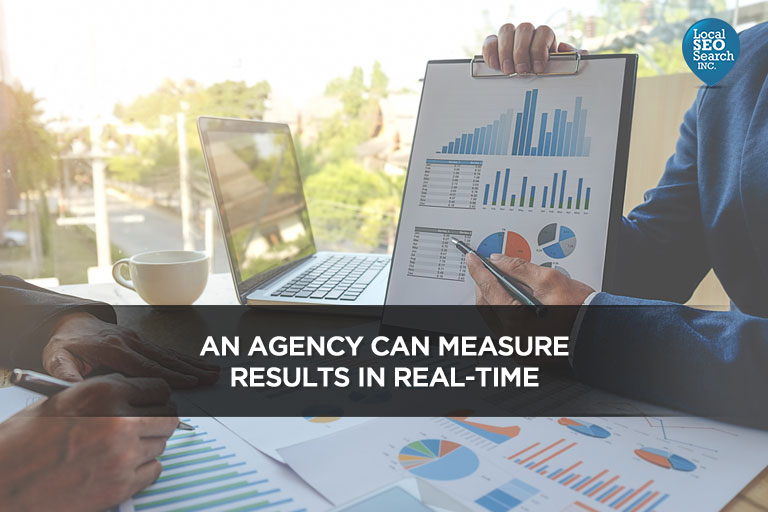 How often do you have a chance to review your marketing strategy if you do it yourself? If you're lucky, it's twice a week. For many business owners, it's closer to twice a month. It's not often enough to keep up with your digital results and adapt your strategy.
However, an agency will measure the results in real time, so you can make changes as needed. They know how to use analytics and track progress so they can quickly correct the course. And this isn't just for paid search or social media. It includes website design, SEO marketing, and any other marketing activities.
This means that you are not throwing money into a marketing strategy hoping it will work. You are constantly making changes to ensure that your marketing is as effective as possible.
Find the right marketing partner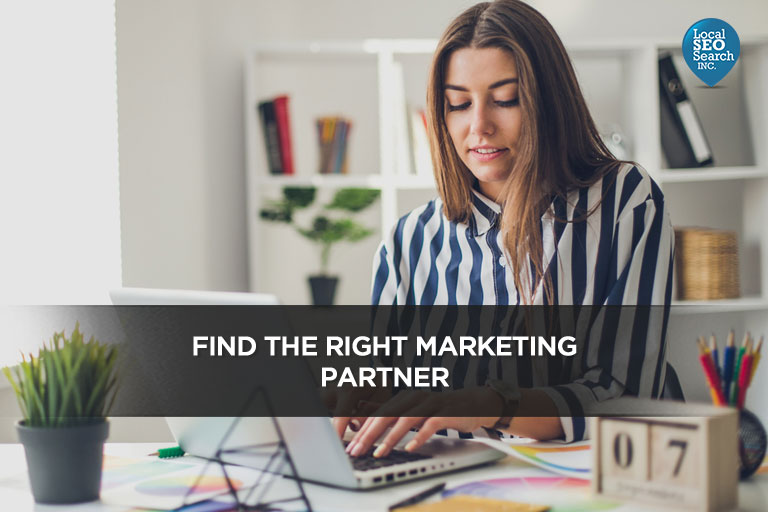 There are many reasons why small businesses use marketing agencies, but these are some of the most important. If you're not using an agency, you might want to consider it – you might be surprised at how much they can help you grow your business.
If you'd like to talk to Local SEO Search about our focus on small businesses and how we can help you succeed, contact us today. We can arrange a free consultation. Let's begin!