Being online is essential for businesses in today's market. And having a website is not enough. You must use digital marketing strategies to improve your online presence and attract ideal customers for your business.
What are the best digital strategies? There are so many to choose from that it can feel overwhelming. We'll narrow it down to the five best ways to connect with your audience and grow your online business.
Read on if you are ready to improve your growth!
Social media marketing
One of the best ways to grow your online business is through social media marketing. By creating and maintaining a strong presence on social media platforms, you can reach a wider audience and build trust with potential customers.
When creating your social media strategy, it's important to carefully consider your target audience and the platforms they're most active on. Once you've determined which platforms to focus on, regularly post engaging content that highlights your brand's unique strengths. Always make sure you respond quickly to any questions or comments from potential customers.

If creating content for your social media accounts seems overwhelming to you, consider partnering with a marketing agency who can help. For example, local SEO research can help your social media accounts stay consistent with relevant content.
If you're looking for the best digital strategies, be sure to use social media marketing to successfully build your small business brand and attract new customers.
Search Engine Optimization (SEO)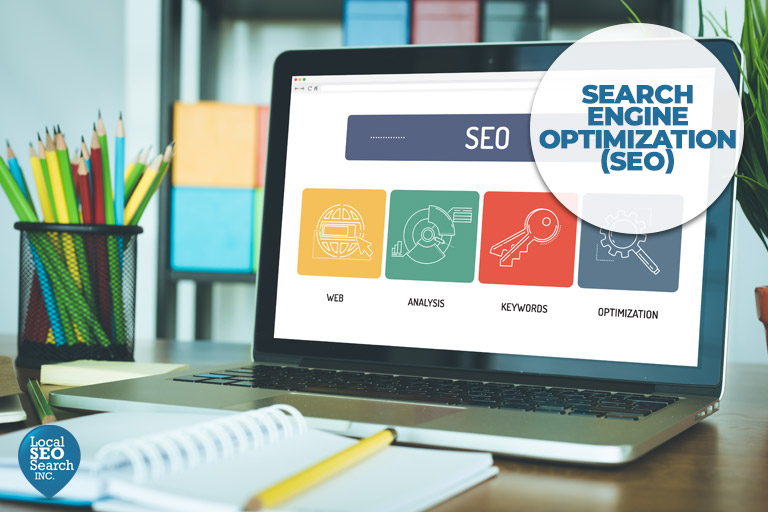 One of the most powerful digital strategies available is search engine optimization (SEO). By optimizing your website for the right keywords and phrases, you can make sure your site appears at the top of search engine results pages.
Plus, creating compelling content that engages your audience and showcases your unique brand voice can help you attract new readers and build relationships with potential customers.
SEO aims to attract ready-to-buy customers into your business by optimizing your website for the words and phrases people are looking for when they are ready to commit to your products or services.
Ultimately, using SEO as part of your digital marketing strategy can be a powerful tool for growing your small business. However, it's also complex, so it's best to work with an agency with the expertise and experience to help your small business thrive.
Digital advertising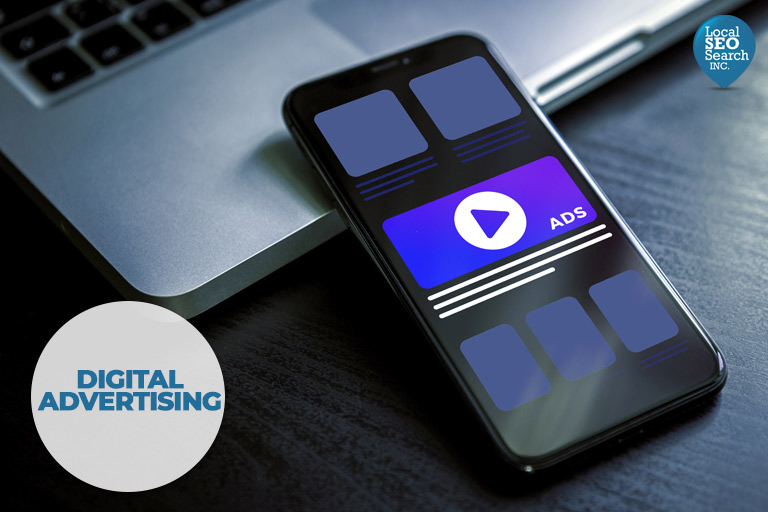 While SEO is a long-term strategy that can help you attract ideal leads consistently over time, digital advertising helps you get new leads right away. By balancing these strategies, you can create a steady stream of new business for your company.
By placing ads on popular websites and search engines, you can reach a large audience of potential customers who may be interested in what you have to offer. Additionally, you can target your ads specifically to the geographies or demographics that are most likely to convert into sales. Finally, businesses can refine their digital advertising campaigns to ensure maximum effectiveness by tracking click-through rates and other metrics.
Since digital advertising is cheaper than traditional options, it's a great way to start marketing your small business online.
Email marketing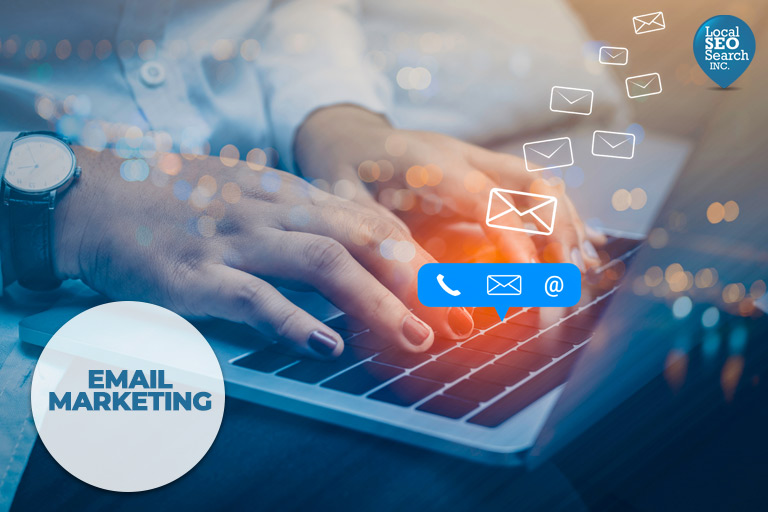 Email marketing can be an extremely effective way to build your brand and attract new customers online.
When done right, email marketing can help you cultivate a loyal customer base interested in your products or services. Email marketing can also be a great way to drive traffic to your website or online store.
To get started, you'll need to collect a list of potential customer email addresses. You can do this by creating a sign up form on your website or through social media. Once you have a list of email addresses, you'll need to create engaging and professional emails that promote your brand and encourage recipients to take action.
For example, you could send newsletters with the latest product information or exclusive discounts. You can also use email marketing to announce sales or special events. By creating a strong email marketing strategy, you can build your brand and attract new customers online.
Excellent website design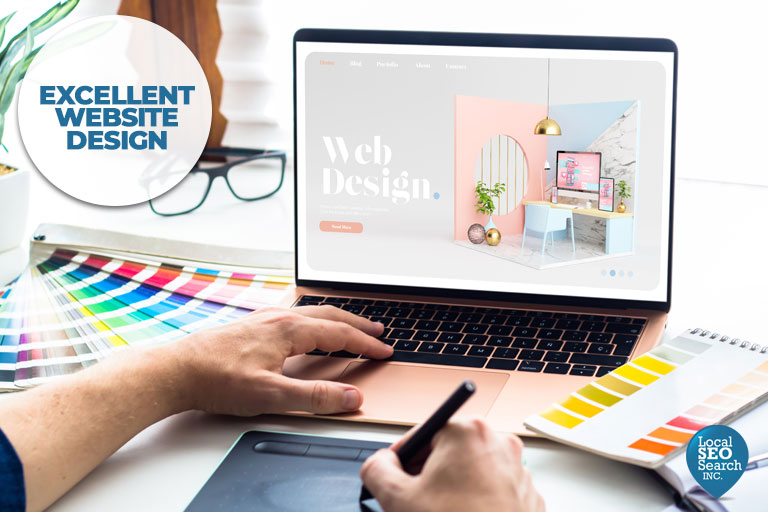 Once someone comes to your website thanks to your excellent digital marketing, what will they find? Will he be engaging and help them decide to work with you, or will he be stale and uninspiring?
Creating a well-designed, easy-to-navigate, and informative website is essential for building your brand and attracting new customers. Here are just a few of the ways excellent website design can benefit your small business:
First, an engaging and easy-to-use website helps build trust with potential customers. If they can easily find the information they are looking for and navigate your site easily, they are more likely to do business with you.
Second, a well-designed website makes customers more likely to remember your brand. If they have a positive experience on your site, they are more likely to come back in the future or recommend you to others.
Finally, an excellent website design can help you stand out from the competition. In today's busy market, it is essential to have a website that is visually appealing and that highlights what makes your small business unique.
You can't afford to have a boring and uninteresting site!
Get started with these digital strategies today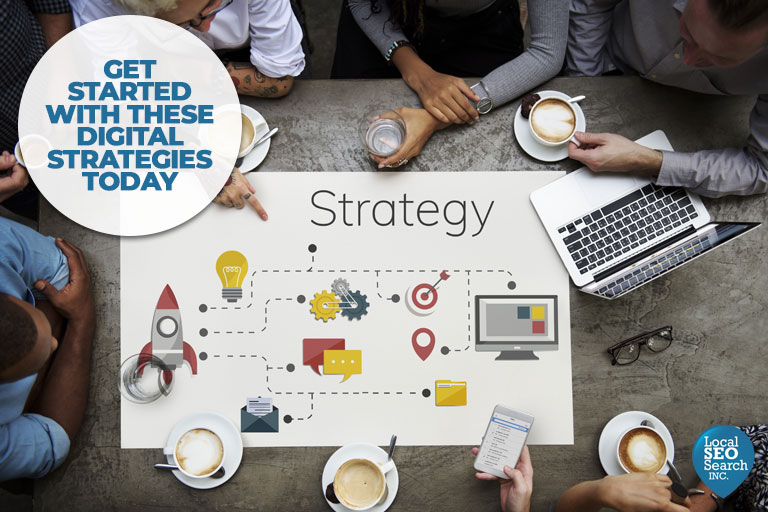 Now is the time for small businesses to take advantage of digital marketing and see dramatic growth. This can be done with the help of a professional marketing agency that understands how to tap into these strategies that will reach your target audience.
Are you ready to see the results? Contact us today to get started!