It's common to see SEO blogs discussing page optimization, such as keyword research, creating great content, and making sure your website is well structured. However, off-page SEO can be a bit more of a mystery.
In this blog post, we will discuss off-page optimization techniques that can help improve your website's ranking in search engines. We will also provide some tips on how to execute these strategies effectively. So, if you are ready to learn more about the SEO process, read on!
What is off page optimization?
Although on-page optimization gets most of the attention in the SEO process, off-page optimization is just as important in getting your website to rank high in search results. Off-page optimization refers to all the activities you perform outside of your website to improve its visibility and ranking on search engine results pages (SERPs). This can include things like link building, social media marketing, and creating informative guest blog posts.
The goal of off-page optimization is to improve the perception that your company's website is relevant, authoritative, and trustworthy. This type of brand building not only improves your ranking on Google, it also helps consumers trust your business and increases the likelihood that they will buy from you.
The importance of backlinks
For any website looking to rank higher in search engine results, backlinks are essential. A backlink is simply a link from one website to another. Search engines see backlinks as a vote of confidence – the more backlinks a website has, the more popular it needs to be and the higher it should rank in search results.
Backlinks are also an important factor in determining a website's relevance. If a gardening website is linked to a fashion website, this indicates to search engines that the gardening website is probably not very relevant to their users.
However, if the gardening site is linked to other gardening sites, this indicates to search engines that it is likely a relevant and useful resource for their users. As a result, websites with higher quality backlinks tend to rank higher in search engine results.
Many of the strategies we discuss in the rest of this article are designed to help you get backlinks. You can also get them naturally when you create high-quality content that others find worth linking to.
The power of social media
It's no secret that social media is a powerful tool. In today's digital age, social media can be used for a variety of purposes, from keeping in touch with friends and family to building a professional network. However, social media can also be a valuable resource in the world of search engine optimization (SEO).
When used correctly, social media can help increase the visibility of your website and drive traffic to your site. One way to use social media for SEO is to share high quality content from your site on social media platforms. This will help increase the authority of your site and improve your chances of ranking high on search engine results pages (SERPs).
Additionally, you can use social media to build relationships with influencers in your industry. These relationships can be helpful in a number of ways, one of which is that they can lead to backlinks from high-quality websites.
Your Google business profile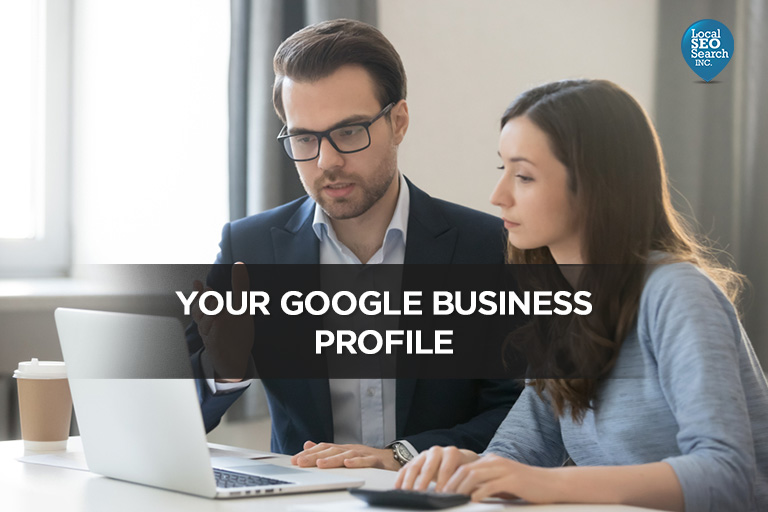 Since you're trying to optimize your website, you probably don't think of business listings as your Google Business Page. What you may not know is that your Google business profile can play an important role in your off-page SEO strategy.
When potential customers search for businesses like yours, your Google Business profile appears next to your website. This gives you the ability to display your company name, logo and contact information. And if you have reviews and ratings from satisfied customers, they can also appear on your profile.
In other words, your Google business profile is like a mini website that can help you grab attention and drive traffic to your main website. So if you're not using this valuable tool, you're missing out on a great opportunity to improve your off-page SEO.
Google also uses the information listed on a Google Business profile to learn more about your company and strengthen your authority and the niche in which you operate. When Google Business information is consistent with your website, it helps improve your authority and trustworthiness in the eyes of both Google and customers.
Guest blog
Guest blogging is a powerful tool that can be used to build links and improve search engine visibility. When done right, guest blogging can help increase traffic and improve the quality of inbound links. However, it's important to keep in mind that not all guest blogging opportunities are created equal.
To reap the maximum benefits, it is important to carefully choose guest blogging opportunities. Quality is more important than quantity, so it's better to focus on a few high-quality guest blogging opportunities than to scatter your efforts across many different sites.
Additionally, it's important to make sure your guest blog posts are well written and informative, as this will help ensure they are linked to other websites. Taking the time to carefully select guest blogging opportunities and create content from high quality, you can use guest blogging as a powerful tool to improve your off-page SEO.
Improve your SEO process!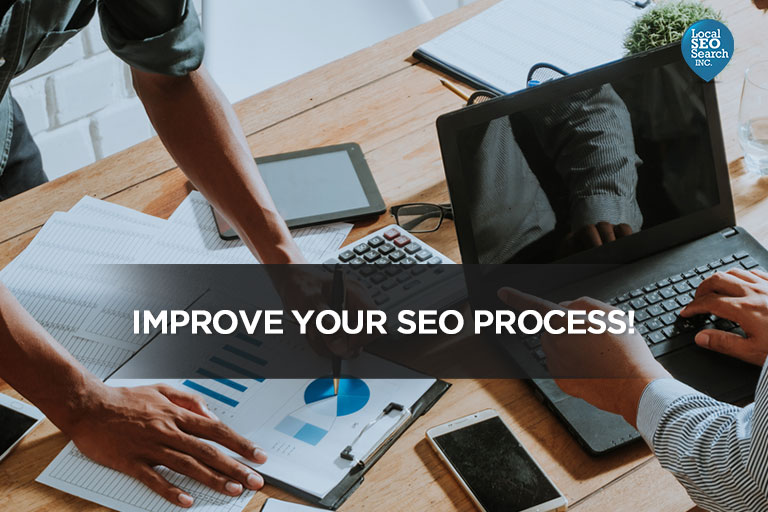 As you can see, there are several ways to optimize your website for search engines. By using the strategies we have discussed in this article, you can help improve your website's visibility and drive traffic to your site. So what are you waiting for? Get started today and see the results for yourself!
If you have any questions about SEO or need help getting started, feel free to contact us on Local SEO Search. We are always happy to help!