Dental offices need to invest in their marketing just like any other business. But it is important to be wise and make the right decisions in the strategies you choose.
One of the most important investments you can make is in SEO for dental offices. By optimizing your website and improving your search engine rankings, you can drive more traffic to your site and attract new patients. This long-term strategy can help you save significantly on marketing costs in the long run.
In this blog post, we'll discuss the importance of SEO for dental practices and explain why it's such an important part of your marketing strategy.
Your website should work just as well as you
You've invested time and money into your dental website, making sure it's informative, engaging, and easy to use. But if your website isn't optimized for search engines, all that work could go to waste.
Search engine optimization (SEO) is the process of making your website more visible in search engine results pages (SERPs). And while there's no guarantee that your website will rank #1 for every relevant search term, investing in SEO for dental practices can help you bring in more traffic from potential patients looking for a new dentist.

SEO can be a complex and time consuming process which is why many dentists choose to work with a high quality marketing firm like Local SEO Search. This way, you can get the most up-to-date SEO for dental offices while focusing on what you do best: serving patients.
SEO is essential if you want to get the most out of your website and make sure it performs as well as you do!
SEO brings targeted traffic to your website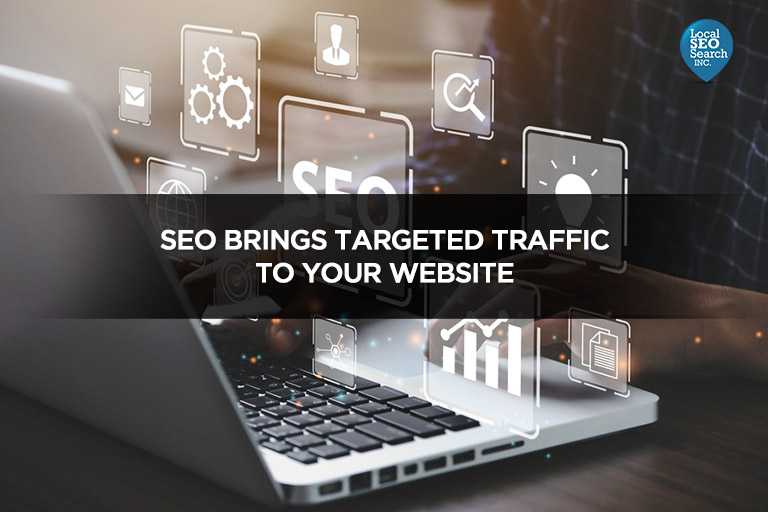 Search engine optimization is essential for any business looking to be visible online, and this is especially true for businesses in competitive industries like dentistry.
The right SEO strategies can help you attract not just more traffic, but the right traffic. You want to attract people interested in your dental services and ready to buy. Excellent SEO can help you get the targeted traffic you need to grow your practice.
By optimizing your website for the right keywords, including local terms that include your city, neighborhood, or local landmarks, you can ensure your site appears high in search results for those keywords.
You can also use other SEO strategies like link building and content marketing to drive even more targeted traffic. When done right, SEO can be an extremely effective way to grow your business, which is why it's a worthy investment for your dental practice.
SEO is a very cost-effective marketing strategy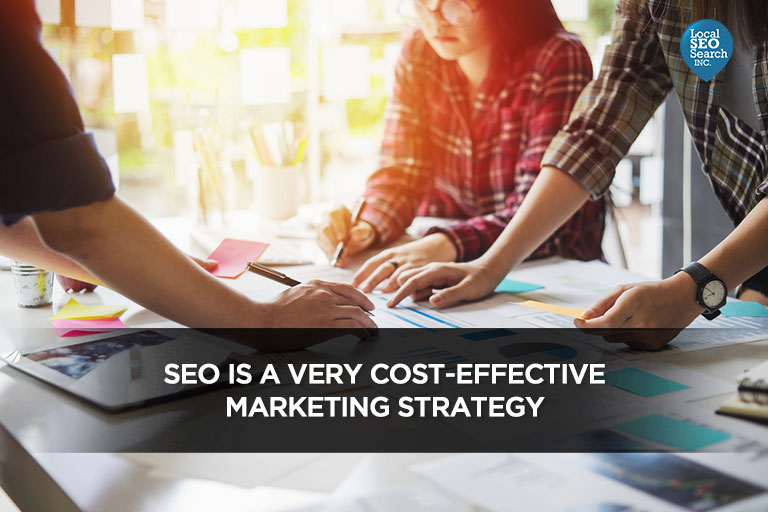 Search engine optimization is a very cost-effective long-term marketing strategy. Buying advertising or advertising online is expensive and when you stop buying, new customers stop as well.
SEO, on the other hand, is cheaper and consistently brings in leads over time, which means it has excellent return on investment (ROI). That makes it a worthy marketing investment for your studio.
In the short term, however, you may not see significant results from your SEO efforts and may feel like you're not getting a good return. It's important to be patient and stick with it so you can start seeing a steady stream of new patients coming to your practice as a result of your SEO efforts.
And remember, once you start ranking higher in search engines, it becomes easier and cheaper to maintain that ranking, so the long-term ROI of SEO is actually even higher than it first appears.
Therefore, if you're looking for a cost-effective marketing strategy that will bring you consistent results over time, search engine optimization is an excellent choice for your dental practice.
Your online presence builds trust with potential patients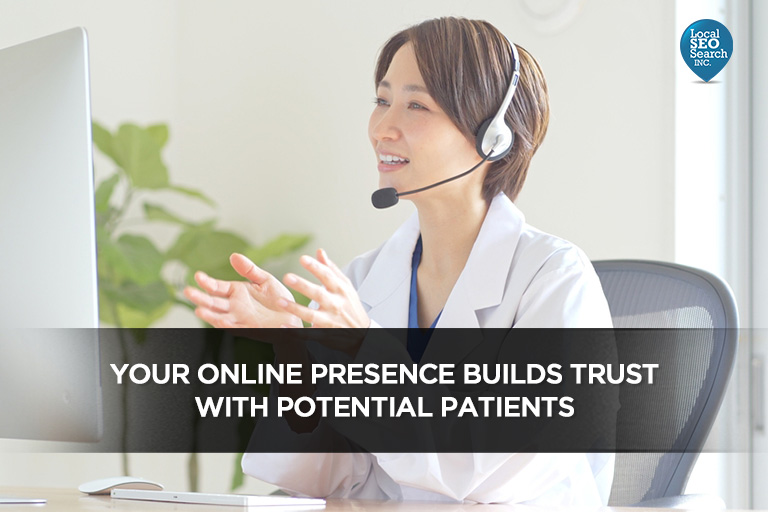 As a dentist, you know the importance of building trust with your patients. After all, people trust you with their smile, one of the most important aspects of their appearance. But did you know that SEO can help you build that same level of trust with your audience?
Common SEO strategies, like creating high-quality content, being active on social media, and maintaining your Google Business profile, not only boost your rankings, but also build trust with your audience.
When people look for a new dentist, they want to be able to trust that they will receive the best care possible. So if you aren't already using SEO to build your reputation, now is the time to start. It's a great investment in your marketing and overall reputation!
It's time to invest in SEO for dental practices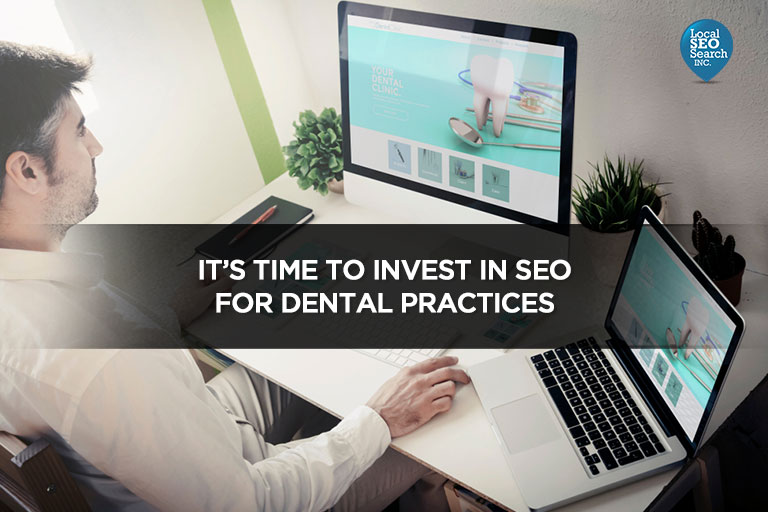 SEO is an investment, but it's one that your dental office can't afford to skip. The good news is that Local SEO Search is here to help. We have the experience and expertise to deliver the results you need to get a return on your investment.
Contact us today to get started!