As a small business owner, you may be wondering how to get started with SEO. After all, with so many large companies out there vying for top spot on Google, it can seem like an uphill battle.
One way to level the playing field is to use an SEO campaign to improve your website's ranking on search engine results pages. In this blog post, we will discuss how small businesses can get started with SEO and see improvements in their website traffic and revenue.
The basics of an SEO campaign: your website
A website is the foundation of a small business marketing campaign. It's the first impression potential customers will have of your business, so it's important to make sure it reflects the image you want to project.
A well-designed website will showcase your products or services in the best light, while providing a user-friendly experience that encourages visitors to stay longer and learn more about what you have to offer. Additionally, a website is a great way to connect with potential customers and build relationships that can lead to sales.
By including features like a blog or newsletter, you can provide valuable information that keeps your customers coming back. And with social media integration, you can reach a wider audience and create opportunities for customer interaction.
All of these features also help Google understand that you are relevant, authoritative and useful to your audience, which improves your SEO ranking.
Tell the world about your specialty: keywords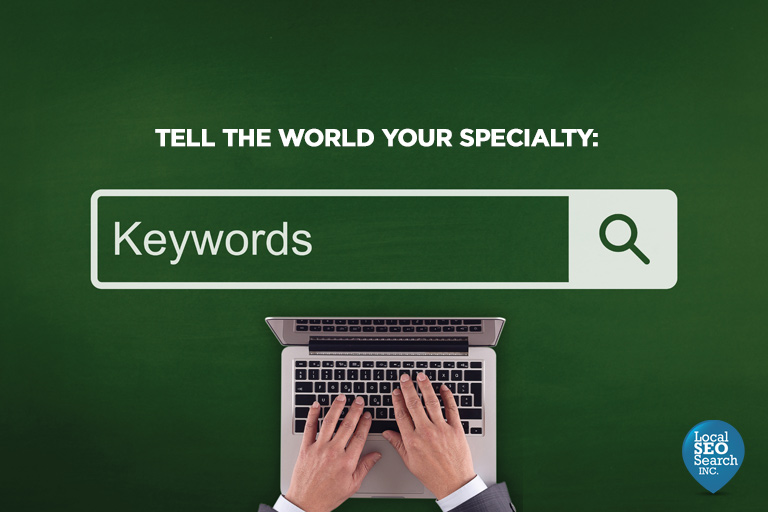 In the ever-changing world of digital marketing, one thing remains constant: the power of keywords. By carefully selecting and using the right keywords in yours SEO campaigncompanies can connect with their target audience and make sure their content is seen by the people most likely to be interested.
Keywords also play an important role in search engine optimization. By incorporating relevant keywords into their website and blog content, businesses can increase their chances of being found by potential customers who use search engines like Google to find information about products and services.
In a world where competition for attention is fierce, companies that use keywords effectively can reap enormous rewards.
The power of relevant content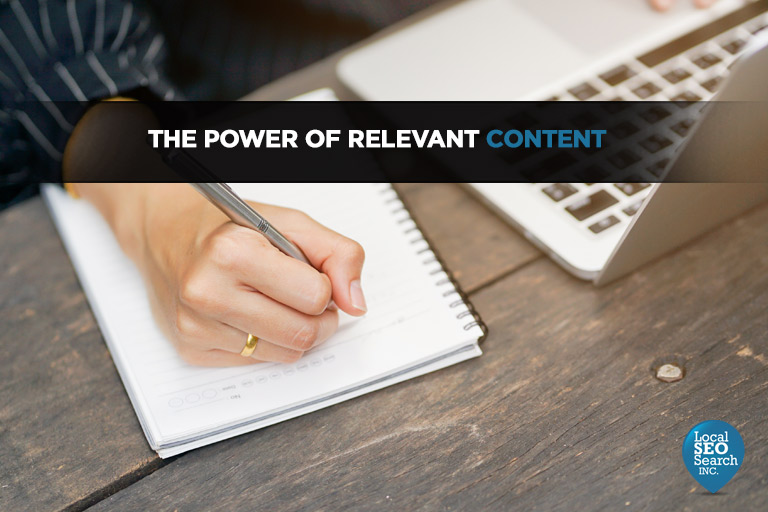 How does Google know what you do so that it can rank your website? It all has to do with the content of your website. If you want an effective SEO campaign, it must include high quality content.
In today's competitive digital landscape, companies need to do more than just create content; they need to create relevant content. Relevant content is information that is targeted to a specific audience and responds to their needs and interests. It's the key to increasing engagement and conversion, and it starts with understanding your audience.
Once you know who your target audience is, you can start creating content that resonates with them. This could include blog posts, infographics, eBooks, or even social media posts. By providing relevant content, you can build trust and credibility with your audience and Google, which is essential for increasing sales and achieving success in the digital world.
Your small business superpower: local SEO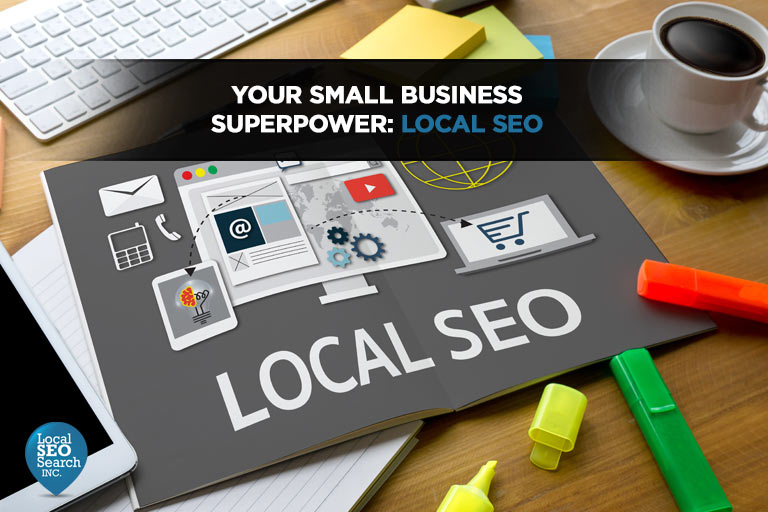 In today's hyper-competitive business landscape, it's more important than ever for small businesses to have a solid online strategy. And while many small businesses understand the importance of SEO, they may not realize how essential it is to focus on local SEO.
Local SEO is the process of optimizing your website and online content for local search results. And while it might not seem like a big deal, it can make a huge difference to small businesses.
After all, most people looking for local businesses (like restaurants or dry cleaners) don't want to sift through the country. They want results relevant to their position. And this is where local SEO comes in. By optimizing your site for local search terms, you can make it more relevant to your ideal audience than large companies, which means you can outperform even those large companies.
Tips for maintaining an effective SEO campaign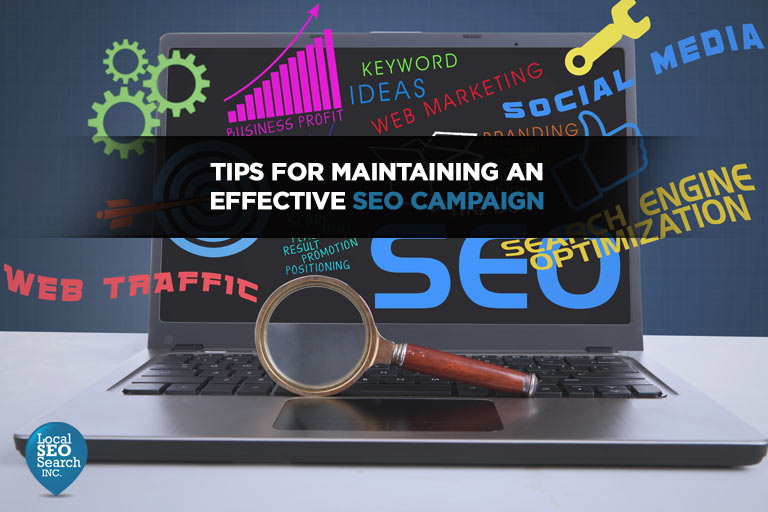 SEO can be a complex and time-consuming process, but it is often worth it in terms of increasing traffic and visibility for your website. However, once your SEO campaign is up and running, it's important to keep it up to keep the results consistent. Here are some tips for doing this:
First, monitor your results regularly and tweak your keywords and other strategies as needed based on what's working and what's not. Second, make sure you keep your content up-to-date and relevant – if your website starts to look dated, users will be less likely to find it through search engines. Finally, stay up to date on the latest changes to the algorithms of Google and other search engines; if you are using outdated techniques, you may be doing more harm than good.
Start your SEO campaign today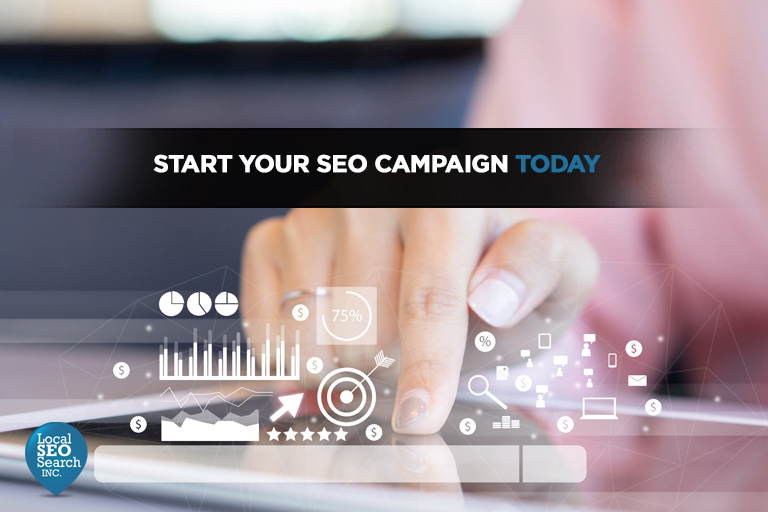 To get started with an SEO campaign, you need to have a well-designed website. From there, you can find the right keywords, create great content, and take advantage of local SEO.
If that sounds a little overwhelming, you're not alone. Many small businesses choose to partner with a marketing company who can help them with SEO and digital marketing. If you'd like to work with a company with a proven track record in helping small businesses succeed, we're here for you. Contact us today for a free consultation!