If you are an entrepreneur, then you know that online traffic is the key to your success. You may also know that SEO is one of the best ways to increase your website traffic. In this blog post, we will discuss some effective SEO practices that will help you optimize your website and increase traffic!
Find the right keywords
One of the most important SEO practices is choosing the right keywords. When choosing keywords, you should consider what potential customers are likely to search for when they search for your product or service. You can use keyword research tools like the Google AdWords Keyword Planner to find popular keywords in your industry.
Once you have chosen the right keywords, you need to use them all over your website. This means using them in titles, headlines, meta descriptions and content. However, you should be careful not to abuse keywords, as this can lead to penalties from the search engines. A good rule of thumb is to use a keyword or phrase in the introduction, at least one header, and then in the conclusion of the content.
You can also use it a couple of times, but make sure you don't overdo it. It's also a good idea to use naturally related keywords throughout your text.
Quality content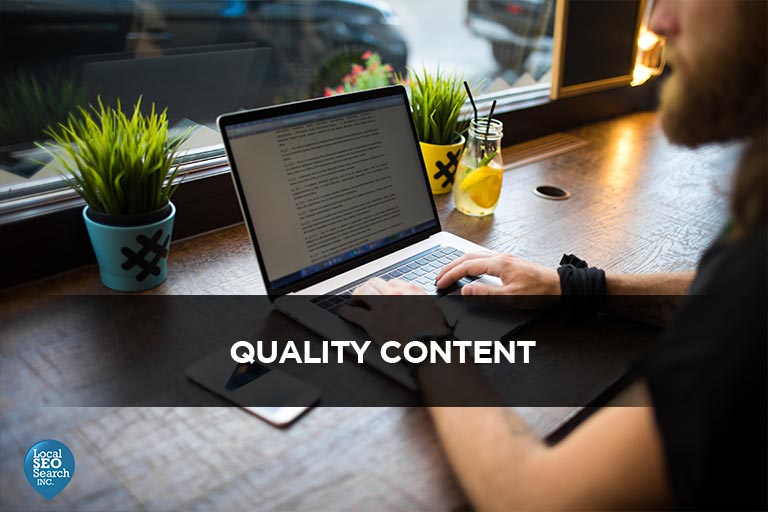 Another important SEO practice is creating quality content. This means writing articles, blog posts, and product descriptions that are informative, well written, and relevant to your target audience. For example, if you run a plumbing business, you can create engaging blog posts on how to solve common plumbing problems.
You can also improve the quality of your content by adding images, videos and infographics. These types of visuals can help break up text and make your content more engaging.
Another way to ensure that your content is of high quality is to have it edited by a professional. This can help you avoid embarrassing typos, grammar mistakes, and other mistakes that can hurt your attempt to establish yourself as an authority and expert.
Customer-friendly navigation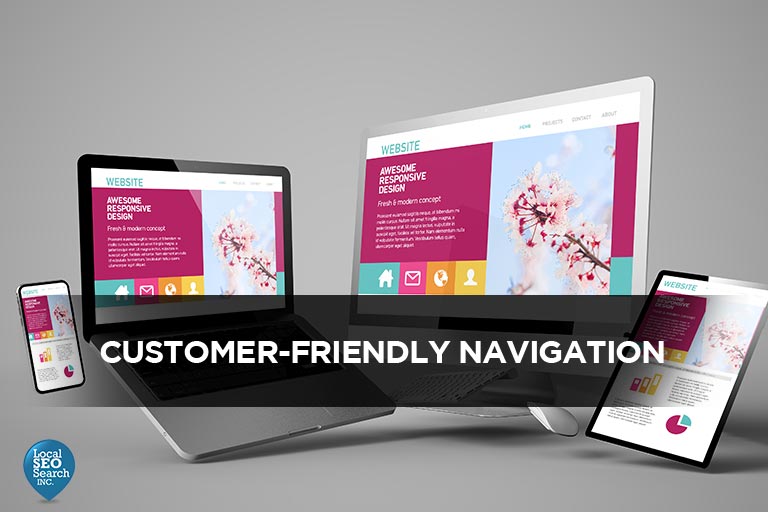 In addition to creating quality content, you should also make sure your website is intuitive and easy to navigate. This means having a clean, well-designed layout with clear menus and navigation.
Your customer should never click multiple times to find what they're looking for on your website. If they do, then there's a good chance they'll get frustrated and leave without making a purchase.
You can also make your website more intuitive by adding search functionality. This allows visitors to quickly and easily find the products or information they are looking for. This is especially important because so many users come to your website looking for information and advice. It should be easy to find!
Finally, your website should also be optimized for mobile devices, as over half of users access the internet from a smartphone. Also, a responsive website is something that Google uses to determine rankings.
Use social media
If you want to increase your traffic as well as improve your optimization, a great strategy is to use social media. This is because social media can help increase brand awareness, build relationships, and generate leads.
To get started, you should create profiles on the popular social media sites that your customers use the most. Examples include Facebook, Twitter, and LinkedIn. Once you've created your profiles, you should start sharing your content.
You can post links to your blog post, but you can also ask questions, organize contests, create polls, and much more. Use social media to interact with potential customers and answer their questions.
Another great way to use social media is to post ads on social media. These are paid ads that appear in users' feeds. When properly targeted and engaging, these ads are an excellent way to reach a wider audience and generate more traffic to your website.
Update your website frequently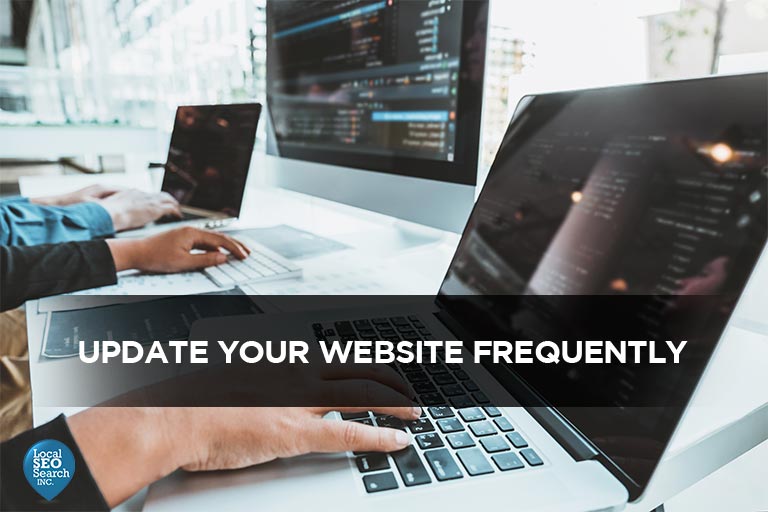 Finally, one of the best SEO practices is keeping your website updated with new content. This means regularly adding new blog posts, products, and other types of content. Search engines love new content, so adding new content to your website can help improve your ranking.
Also, by updating your website frequently, you can show potential customers that you are active and always add new and relevant information. This can help build trust and affirm your brand as an authority.
It is important that your website attracts both search engines and your ideal customers, and by creating new content regularly, you can do both.
Implement SEO practices today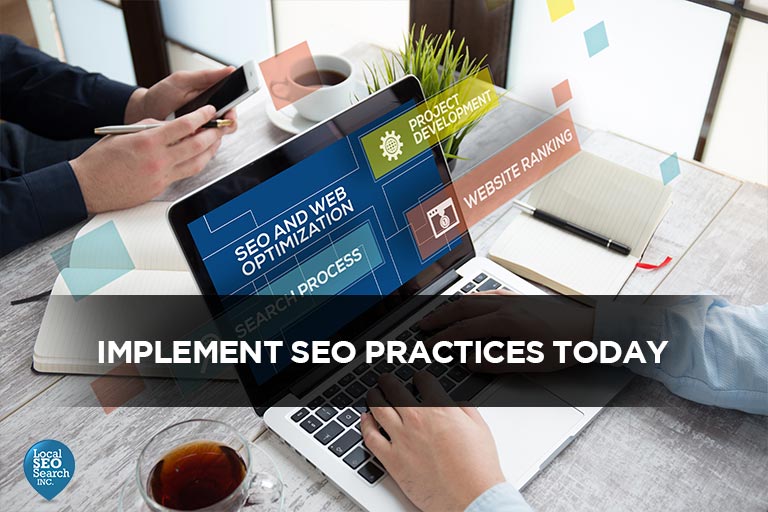 These SEO practices are just some of the important elements that help your website rank higher. Many business owners find SEO marketing takes too much time to do on their own, which is why they work with marketing partners like Local SEO Research.
If you would like assistance in implementing a successful SEO program, we are here to help. Contact us today to learn more about how you can take advantage of SEO.