save-on-seo-use-experts-to-reduce-costs-without-sacrificing-results
SEO can be a daunting task for businesses of any size, but it can be particularly challenging for small businesses with limited staff and resources.
However, SEO is essential for small businesses that want to compete online. In this blog post, we will provide tips and advice for small business owners looking to improve their website's SEO. We will also discuss the importance of working with SEO professionals and how it can help your business grow.
Let's begin!
Is SEO Beneficial for Very Small Businesses?
Any business owner will tell you that the to-do list never ends. There is always something that needs to be done, whether it's sorting inventory, handling customer complaints, or paying bills.
As a result, it can get frustrating when people suggest that you should do things that you think are most appropriate for larger companies. Is SEO in that category? Absolutely no! SEO is different from other marketing activities – it can have a big impact on your business, even if you're a very small business.
Here's why: SEO means making your website more visible to potential customers. And if you're a small business, you need all the exposure you can get.
SEO can help you rank higher in search engine results, which means more people are likely to see your website and consider doing business with you. Plus, SEO can help you specifically target potential customers looking for products or services like yours.
So even if you are a very small business, you should invest in SEO – it will make a big difference to your business.
Be extremely clear about your ideal client
When running a very small business, it is important to be efficient with your resources. You can't afford to waste time or money on marketing campaigns that don't reach your target audience.
That's why one of the first steps in any good SEO strategy is to be very clear about who your ideal client is. What are their demographics? What are their weaknesses? What kind of language do they use when looking for products or services like yours? Once you have a good understanding of your target customer, you can start creating content and keywords that will speak directly to them.
As a result, you'll be more likely to drive relevant traffic to your site and convert that traffic into paying customers. By being clear about your ideal client, you can make sure your SEO efforts are targeted and effective.
Take advantage of local SEO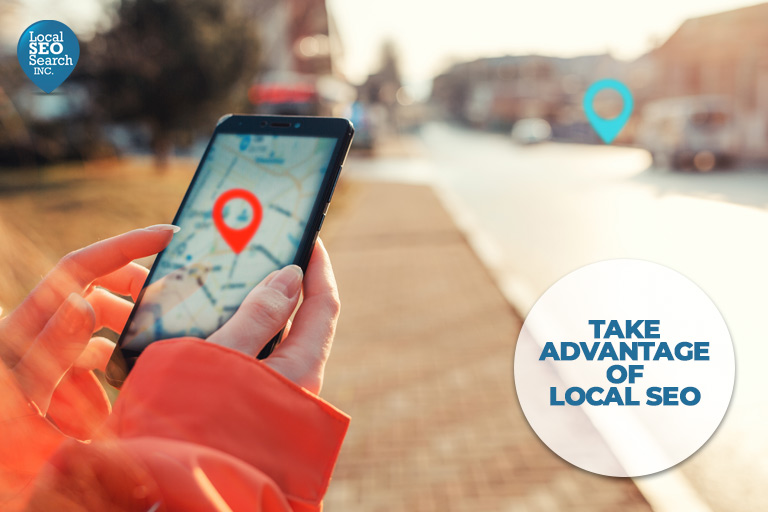 When it comes to SEO for companies without many employees, it is important to think locally.
This is because local SEO is all about making your small business visible to nearby customers looking for the products or services you offer. And, since most people start searching online for local businesses on a major search engine like Google, it's important to make sure your business is at the top of the search results for relevant keywords.
Fortunately, there are a number of things you can do to improve your local SEO and make yourself known to more potential customers. For example, you can claim and optimize your business listing on popular directories such as Google business profile. You can also create informative webpage content and blog posts that focus on keywords that contain the name of your city, neighborhood, or street.
By leveraging local SEO, you can make sure more right people find your small business, and that's big news for your bottom line.
Maximize your impact by working with professionals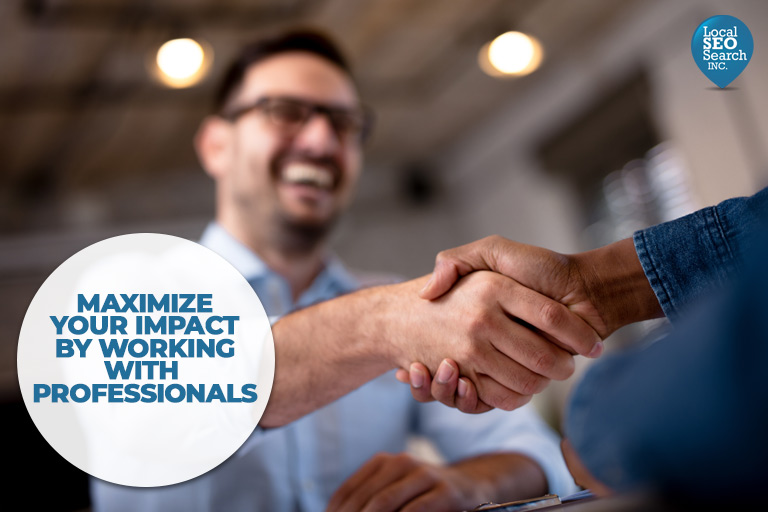 Many small businesses are still reluctant to invest in SEO, thinking it is too expensive or too complicated. However, working with an experienced SEO professional can actually be very beneficial for small businesses, especially those without the staff or experience to run them on their own.
In today's highly competitive online market, ranking high in search engine results is essential in driving traffic to your website. And while it's possible to do some basic SEO on your own, it takes a lot of time and effort to really make a difference.
An experienced SEO specialist will not only be able to help you get better results, but they can also save you a lot of time and effort. Additionally, they can provide valuable insights into your website and customer behavior that you may not be able to get on your own.
Ultimately, working with an SEO professional can help you maximize your online visibility and reach your target audience more effectively.
Get started with SEO right away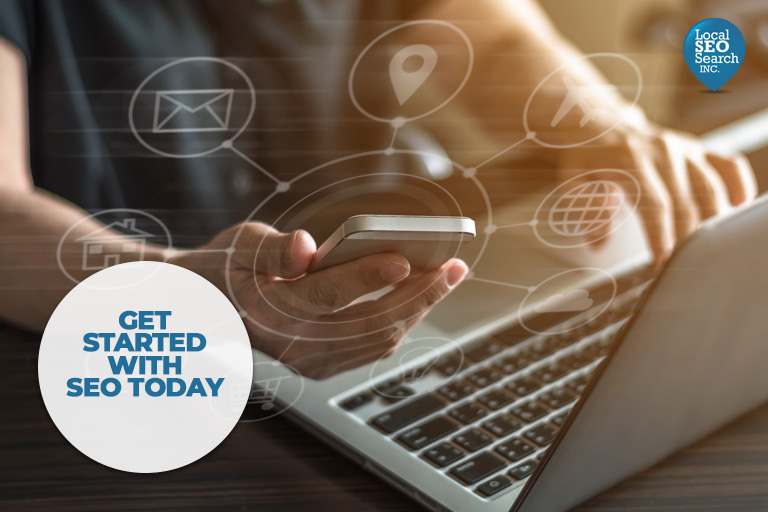 SEO marketing isn't just for the big boys. Any business, no matter how small, can benefit from implementing an effective SEO strategy.
Contact us today to get started with high-quality SEO focused on small businesses. We have the experience and expertise to help your business rank higher on search engine results pages and attract more visitors looking for what you have to offer.
With our help, you can do your best online and start seeing real results from your digital marketing investment.