If you are an entrepreneur, then you know that marketing is the key to your success. Without a solid marketing strategy, it can be difficult to grow your business and attract new customers.
In this blog post, we will discuss some tips for promoting your business effectively. We'll talk about how to create a strong branding strategy, how to use SEO to improve search engine rankings, and how to generate leads online.
By following these tips, you can help your business grow and reach new heights! Let's begin.
A strong branding strategy
Creating a strong branding strategy is important for any business, but it's especially important for small businesses. Why? Because a strong brand can help you stand out from the competition and attract new customers. To build a strong brand, you need to focus on three things: your mission, your values, and your target audience.
Your mission is what sets you apart from other businesses in your industry. What are you trying to achieve? What does your business offer that no one else offers? Your values ​​are the foundation of your brand. They should be reflected in everything you do, from the way you treat your customers to the way you design your website.
Finally, your target audience is who you are trying to reach with your marketing efforts. who are they? What do they need or what do they want? When you know the answers to these questions, you can start building a branding strategy that will help you achieve your business goals.
SEO optimization
SEO, or search engine optimization, is another important tool for marketing your business. SEO means making sure your website appears as high in search results as possible when people search for businesses like yours. There are a few different things you can do to improve your SEO, but one of the most important is to choose the right keywords.
What are keywords? These are the words and phrases people use when looking for businesses like yours. For example, if you own a pet shop, some of the keywords you may want to target are "pet products", "pet food" and "pet toys". By including these keywords in your website content, you can increase your chances of appearing in search results when people search for what you offer.
SEO optimization focuses a lot on the details of your website and what your ideal customers are looking for. If you don't have the time and skills on your own, it's a good idea to work with Toronto SEO experts who can help your business grow using SEO.
Content Marketing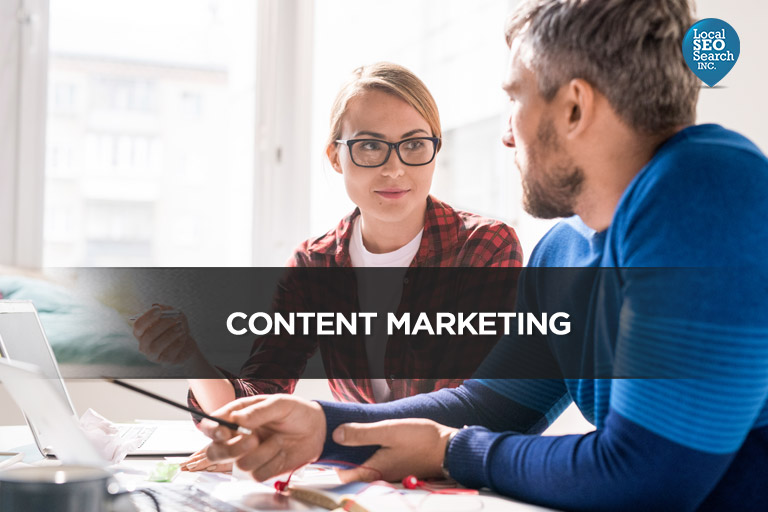 Lead generation is another important part of marketing your business. A lead is a potential customer who has expressed an interest in what you have to offer. There are several ways to generate leads, but one of the most effective is through content marketing.
Content marketing is all about creating useful and informative content that will appeal to your target audience. For example, if you sell pet items, you could write a blog post about the best toys for puppies or the healthiest cat food. By providing valuable information, you can build trust and relationships with potential customers, which can ultimately lead to sales.
Content marketing also fuels your SEO marketing. By having high-quality content, you position yourself and your company as an authority in the industry, which both prospects and Google respect and reward. You will get higher rankings and engage your audience more effectively.
Content marketing really benefits everyone!
Social media marketing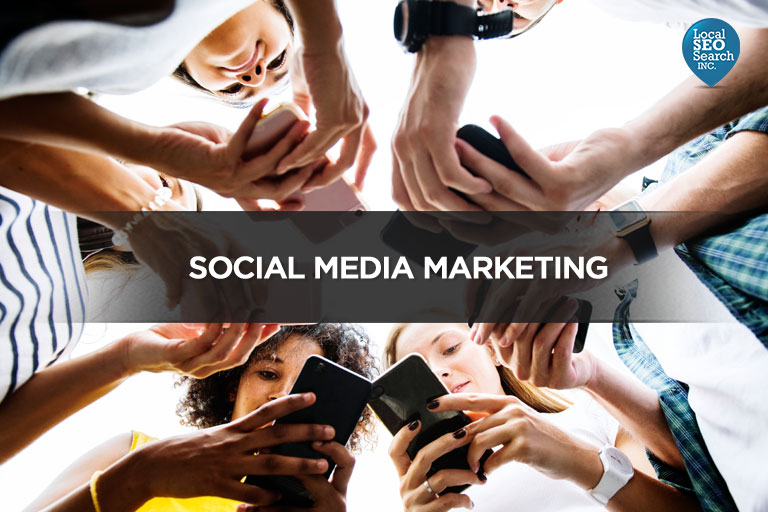 Finally, social media marketing is another tool you can use to reach new customers and grow your business. Social media platforms like Facebook, Twitter, and Instagram are a great way to connect with potential and current customers. You can use social media to share your content, promote special offers, and answer customer questions.
It's important to remember that social media marketing isn't just about posting updates. You need to be active and engaging, responding to comments and messages in a timely manner. If you're not sure where to start, focus on the one platform your ideal audience spends the most time on.
For many small businesses that offer home improvement services like plumbing, lawn care, and more, you'll want to focus on Facebook, as many homeowners in their 30s and 40s spend time there. If you have a business that focuses on something that is visually appealing, like food or flowers, Instagram is a great choice.
When you find the right platform for your business, focus on making it a success before moving on to other platforms. You will save time, money and energy by doing one thing at a time.
Get the marketing you need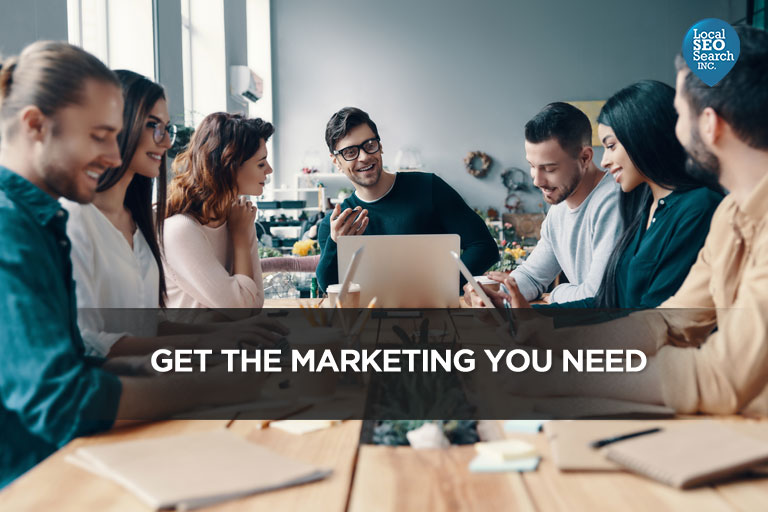 These marketing tips will help you establish your online presence as long as you are consistent in your implementation. Unfortunately, time is something that most entrepreneurs don't have enough of.
If that's the case for you, consider partnering with a marketing company like Local SEO Search. Our experts can position your business to succeed online. Contact us to find out more today!