You worked hard and your business did well. Congratulations!
You are now ready to reach another level of success. For example, maybe you've relied on word-of-mouth marketing so far, but you're ready to grow faster.
There are a number of marketing strategies you can use to increase the visibility of your business and increase sales. We'll discuss the most effective ways to leverage digital marketing to help your business grow quickly and profitably.
Let's dive!
Build a social media presence
In today's business world, it's more important than ever to have a social media presence. Platforms like Facebook and Instagram offer a great way to reach new potential customers, engage with existing ones, and build loyalty.
By posting engaging content and responding to comments and messages, you can build a positive connection with your audience. Additionally, social media provides an excellent way to showcase your brand and highlight any special offers or promotions you may be running.
When used effectively, social media can be a powerful tool for growing your business. However, it takes time to post consistently, week after week, and you probably don't have much extra time. This is where a marketing partner like Local SEO Search comes in. We can help you keep it consistent social media posts while you focus on other areas of the business.
Take advantage of search engine optimization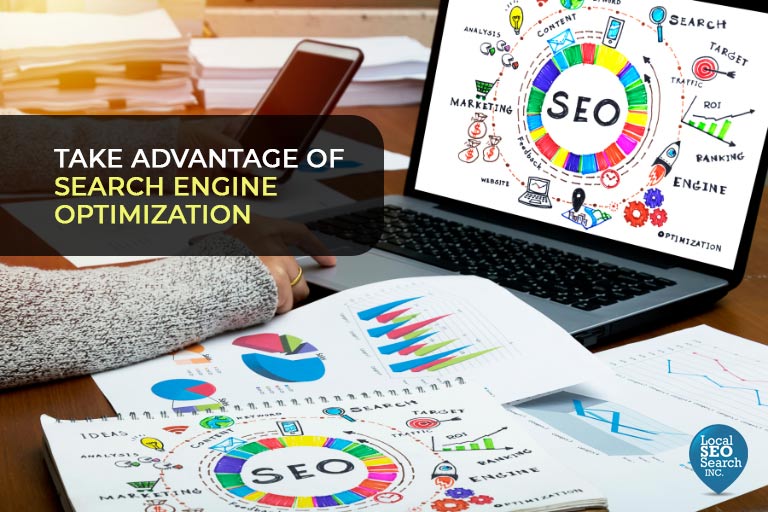 How do people find your business website? Often it's because they Googled a phrase related to your products or services and you were one of the first results.
How do you become a top result on Google? You need to optimize your website using search engine optimization (SEO) strategies.. SEO can be complex, so it helps to have a marketing partner with experts who know how to implement the right techniques effectively.

The first step is to make sure your website is optimized properly. This means using the right keywords and phrases, as well as making sure your website is easy to navigate. Second, focus on creating high-quality content that engages and interests your readers.
Next, think about how you can protect your website by making sure it loads quickly. This might involve caching your images, getting an HTTPS connection, and regularly updating your software in the background.
Finally, you'll want to attract high-quality links to your website. You can submit your site to relevant directories, create guest posts and more.
As you can see, there's a lot of work to be done in SEO, so it helps to have a team of experts like Local SEO Search handle it while you focus on what matters most.
Maximize your business profile on Google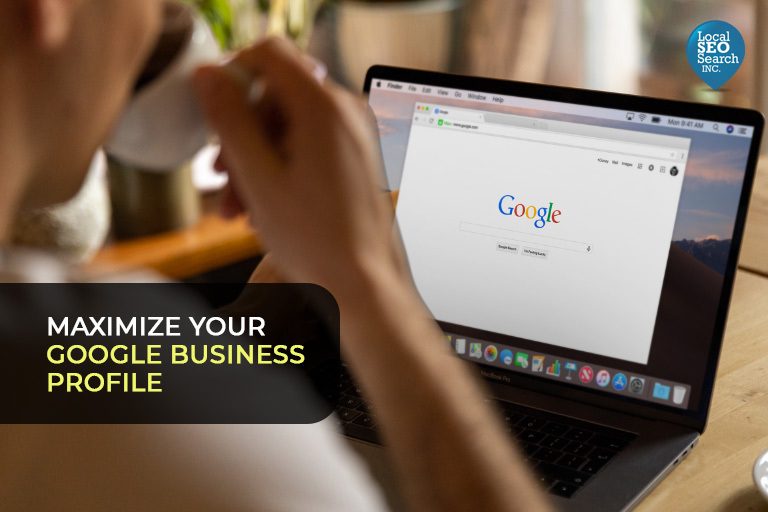 As you seek to grow faster and attract a larger audience, you can't neglect yours Google Business Profile. This profile helps you stand out from the competition and attract local customers, which is extremely important for small businesses.
When you claim your profile, you will notice that there is a lot of information that you can fill out. While it's not all required, the more you fill out, the better.
Here are some additional tips:
Use high-quality images: Business profiles on Google allow businesses to upload up to 10 photos. These photos should be high quality and show the business in a positive light.
Use keyword-rich descriptions: Business profiles on Google allow businesses to include a brief description of their business. This description should be keyword rich and accurately reflect what the company does.
Include hours and contact information: Business Profiles on Google allows businesses to include their hours of operation and contact information. This is essential for potential customers who may want to get in touch with the company.
Encourage customer reviews: Customer reviews are one of the most important factors influencing whether someone will use a company's services. Therefore, businesses should encourage their customers to leave reviews on their Business Profile on Google.
Seems like too much to handle? Consider having Local SEO Search take care of that for you. Our Google Business Profile Services it can help you attract local customers, improve your SEO ranking and grow your business.
Take advantage of email marketing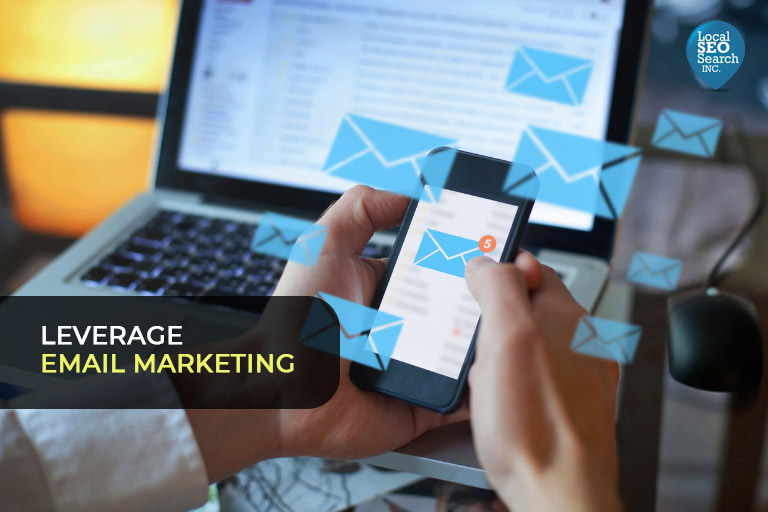 Email marketing is a powerful tool that can help you grow your business quickly. By establishing an email list of customers and prospects, you can communicate directly with them and send personalized messages that will increase your conversions and sales.
Email marketing can be used to promote new products or services, announce sales or special offers, or simply stay in touch with customers. It's an effective way to build relationships with your customers and build loyalty and trust, and it's an affordable way to reach a large yet targeted group with your marketing messages.
Email marketing also allows you to track the success of your campaigns and make adjustments as needed. When used effectively, this strategy can help you grow your business quickly by building relationships with your customers and increasing sales.
Get the growth you deserve with digital marketing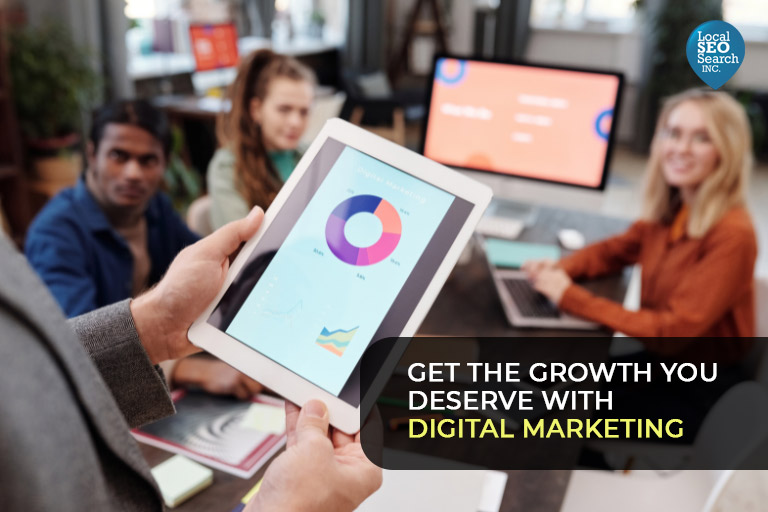 It's time to put aside old marketing techniques that no longer work and won't help you achieve the growth you seek. Local SEO research can help your business succeed with cutting-edge digital marketing strategies.
We specialize in small businesses, so we know exactly what it takes to get results. Contact us today to learn more about how we can help you grow your business quickly. Don't wait – growth is just a phone call away!