If you're looking for ways to increase traffic to your website, you've come to the right place. In this blog post, we will discuss some of the best ways to increase organic traffic. Organic traffic is the most valuable type of traffic because it is free and converts well. If you want to learn how to increase organic traffic, read on!
1. Use SEO to optimize your website
One of the best ways to increase organic traffic is using SEO to optimize your website. SEO stands for search engine optimization. By optimizing your website for search engines, you can increase your visibility in search results and get more traffic. There are many different aspects of SEO, but some of the most important things you can do are:
Choose the right keywords. SEO only works if you optimize your site for the keywords used by your ideal customers and clients. It takes a bit of research, but the right keywords can bring in a lot of organic traffic.
Use keyword-rich titles and descriptions. Once you have the right keywords, you need to use them in the right places. Using keywords in titles and descriptions makes it easier for search engines to find and index your content. This helps you get more traffic from the search results.
Make sure your website is mobile-friendly. More and more people are using their phones and tablets to get online, so it's important to make sure your website is mobile-friendly. A responsive website is also a ranking factor.
Proper use of SEO can be a bit of a learning curve, but it's worth the time and effort. It is one of the best ways to increase organic traffic and get more leads and customers from your website.
2. Publish high quality content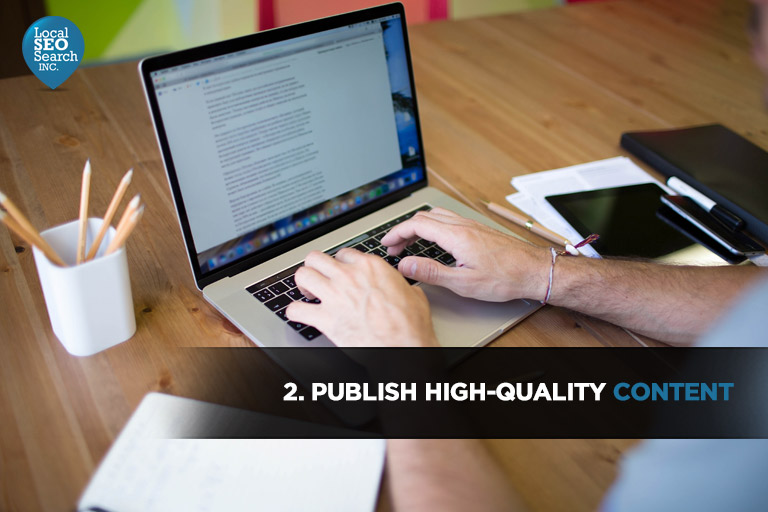 The purpose of organic traffic isn't just to attract people to your website, it's to turn those visitors into customers. This can only happen if you have high quality content.
What is high quality content? It's well written, informative, and relevant content to your audience. It's the kind of content people will want to read and share.
Creating high-quality content takes time and effort, but it's worth it. High-quality content will help you increase organic traffic, build trust with your audience, and gain more leads and customers.
There are a few things you can do to make sure your content is of high quality:
Hire a professional writer. If you're not a great writer, it's worth hiring someone who can help you create high-quality content. This is especially true if you are a busy entrepreneur and need to focus on your core business.
Do your research. Make sure you write about topics that are relevant and interesting to your audience. Think about the questions you get most often and find ways to answer them in engaging and concise ways.
Edit and correct your work. Before posting, be sure to edit and correct your content. This will help ensure that it is error free and easy to read.
High-quality content impresses both your website visitors and Google, so you get the double benefit of better rankings and better customer conversions.
3. Connect with influencers in your industry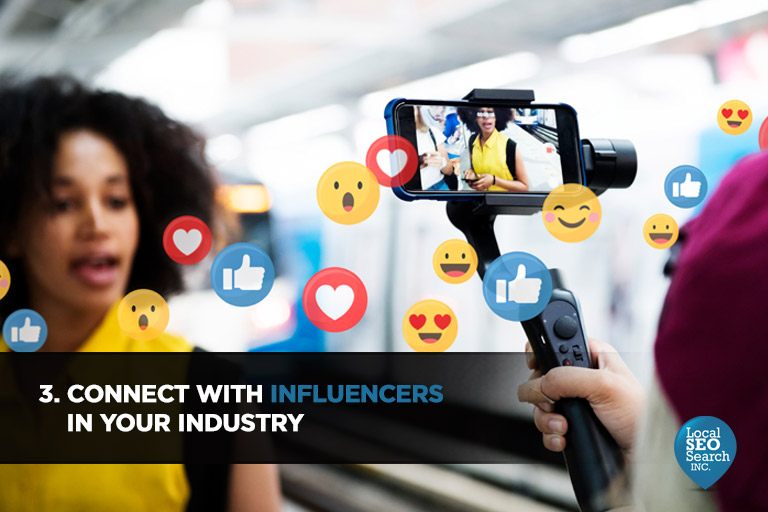 One of the best ways to get more organic traffic is to connect with influencers in your industry. Influencers are people who have a large following on social media or in their industry. If you can get them to share your content, you'll get a lot more exposure and traffic.
How do you find influencers? A great option is to check social media. Look for people who have a large following and are active in your industry. Or, if you know influential people, take a look at who they To follow. This is another way to find motors and agitators that you may not be aware of.
Once you've found the influencers, you'll want to connect with them.
Follow them on social networks. This is a great way to get started and start building a relationship, especially since people with a big influence often spend a lot of time on social media. It's the best place to get them noticed and start building a connection.
Interact with their content. When you comment or share their content, they will be more likely to notice you. You can give encouraging comments, ask questions, or even contest specific opinions. Make sure you are respectful and that you can build a good relationship quickly.
Contact them directly. After spending some time building a relationship, you can reach out to the influencer directly and ask them questions, share content with them, and more. After communicating for a while, you can also include a request, such as sharing content. If you're willing to pay for the show, you can go straight to the favor and ask for their rates.
Influencers are a great way to get more traffic to your website or sales pages as long as you do it right!
Organic traffic leads to new customers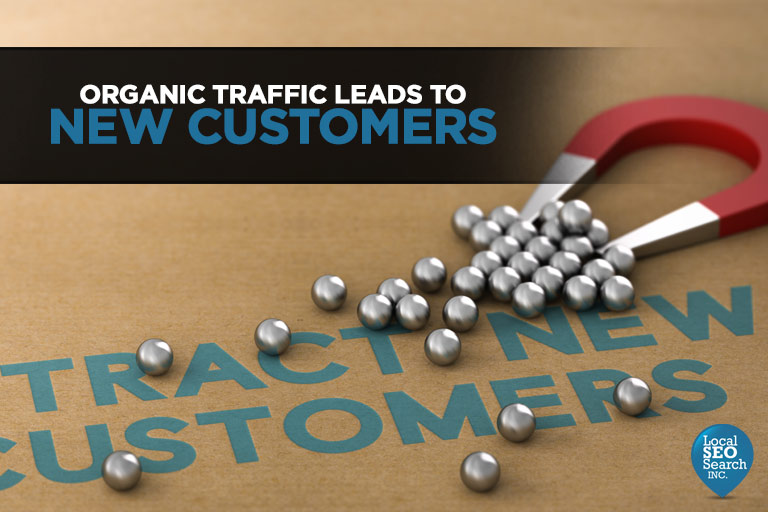 This guide talked about the three most effective ways to improve your organic traffic. As a busy entrepreneur, you may not have the time to go it alone. If you would like assistance with SEO and high-quality content, consider partnering with Local SEO Search.
We have many years of experience helping small businesses succeed online and would love to share what we can do for you. Contact us today!