Are you looking to improve your online presence but don't know where to start? You are not alone. Many small businesses feel overwhelmed when it comes to marketing their business online.
In this blog post, we will discuss some tips that will help you get started. We'll cover everything from building a solid social media strategy to optimizing your website for search engines. So, if you're just starting out or struggling to make progress, read on for some helpful tips!
Build a strong social media presence
While small businesses may not have the same resources as large companies, that doesn't mean they can't develop a strong social media presence. In fact, with the right strategy, small businesses can use social media to their advantage, connecting with customers and building a relationship.
However, developing a social media strategy can be a daunting task, especially for small businesses. One of the best ways to build a strong social media presence is to partner with a marketing agency that specializes in small business digital marketing, such as Local SEO Search.

An agency can help you improve your online presence by posting relevant content that keeps your social media presence constant every day. This will make your accounts more engaging and help build your brand.
Use search engine optimization (SEO) to increase website traffic
If you own a small business, then you know that website traffic is essential for generating leads and sales. While there are many ways to increase website traffic, SEO is one of the most effective.
By optimizing your website for search engines, you can attract more visitors who are looking for products or services like yours. Since they are actively looking for your products and services online, they are often ready to buy right now, which means that this type of web traffic is very valuable to your business.
However, SEO can be a complex and time-consuming process. That's why working with an SEO agency can be such a valuable investment. An expert SEO agency like Local SEO Search can help you not only identify the right keywords for your website, but also implement optimization.
To ensure your website ranks well, our experts will create content optimized for the right keywords and work on your Google business profile, link building and other SEO strategies.
In addition, our SEO agency will track your progress and make the necessary changes over time. By working with an SEO agency, you can give your business the best chance of success in the competitive world of online search.
Use stunning images to appeal to your ideal audience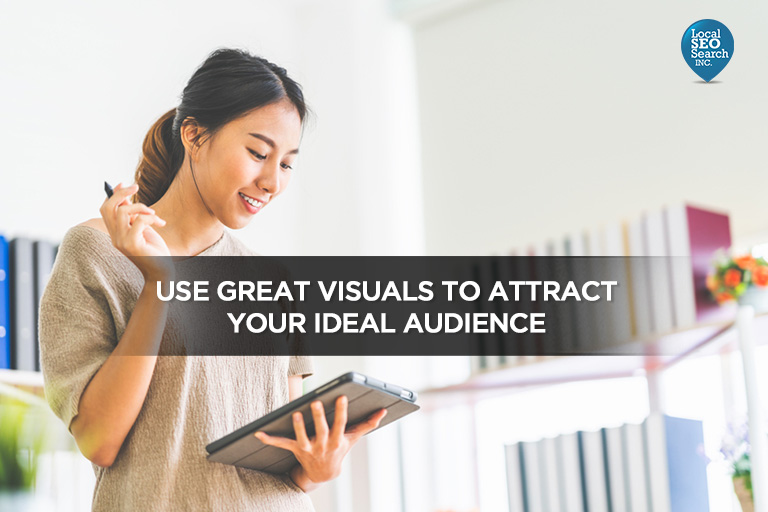 A picture is worth a thousand words, and this is especially true when it comes to small businesses looking to build an online presence. In a world where people are bombarded with information from all sides, images are an essential way to grab attention and communicate a message quickly and effectively.
For businesses, this means using high quality images and videos to tell their story in a way that resonates with their audience. It doesn't have to be expensive or time-consuming – most smartphones have highly sophisticated built-in cameras that are easy to use.
However, good images aren't all about beautiful images. They should be carefully crafted to convey the right message and evoke the desired emotion. They should also be integrated into the overall branding of the company.
Images and videos are powerful tools that can help grab attention and engage customers. They can also be used to tell a story and convey a message in a way that words alone cannot. When used effectively, visual elements can help make a company's website more inviting and engaging, increasing traffic and sales.
Make it easy for customers to buy from you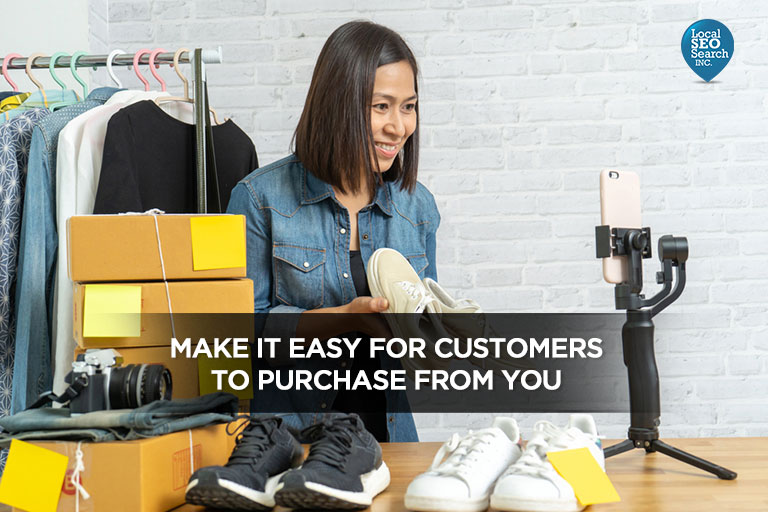 One way to differentiate your business is to make sure your online presence is easy for customers to understand. This means being clear about what you are offering and making the buying process simple and straightforward.
Start by creating an effective website that clearly communicates what you do and why your product or service is unique. So, make sure your contact information is highly visible and easy to find. Finally, streamline the checkout process so customers can purchase your product or service with just a few clicks.
By following these steps, you can build an online presence that will attract new customers and help your small business thrive.
Start building your online presence today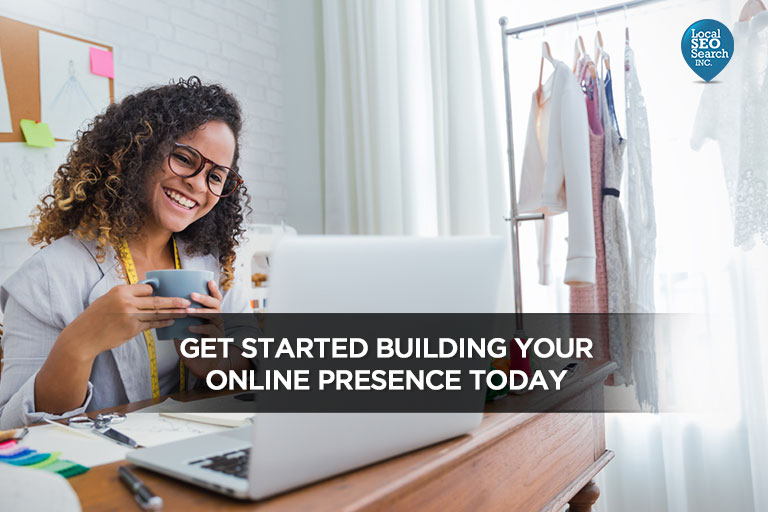 Now that you understand the basics of digital marketing, it's time to start your campaign.
Contact us today and we can help you get started with a plan tailored to your small business. We have years of experience helping companies like yours achieve their goals online and we want to put our skills at your service.
Let's start building your online presence today!