Inflation has had a significant impact on everyone recently. When the price of everything goes up, it puts a lot of stress on businesses. With inflation putting pressure on your bottom line, you need to find a way to improve your profit margins.
Fortunately, there are several things you can do to improve your profitability. There are ways to raise prices, lower costs, or do both at the same time.
Don't let this economic climate shake you. With the right strategies, your business can thrive in any environment.
Consider your prices
The first step to improving your profitability is to look into ways to raise your prices. Changing prices directly will have an immediate impact, but you can also raise prices indirectly.
For example, you may choose to stop selling some products and services individually and start offering them only as part of a bundle. This allows you to mark up prices without it being so obvious to customers. The packages are also attractive to customers because they feel like they are getting a great deal.

Raising prices can be tricky, but it can also be an essential part of your business's success. The key is to make sure customers are okay with the raise.
Communicate openly and clearly why increases are occurring. Customers will appreciate the explanation and are less likely to be upset. From there, create a plan for periodic increases so that it becomes expected.
Finally, also focus on what has value in your product or service: the quality, satisfaction, and unique experience your company provides. Show your customers that while costs may add up, you value them enough to provide them with the absolute best in quality and service.
Reduce marketing costs without reducing marketing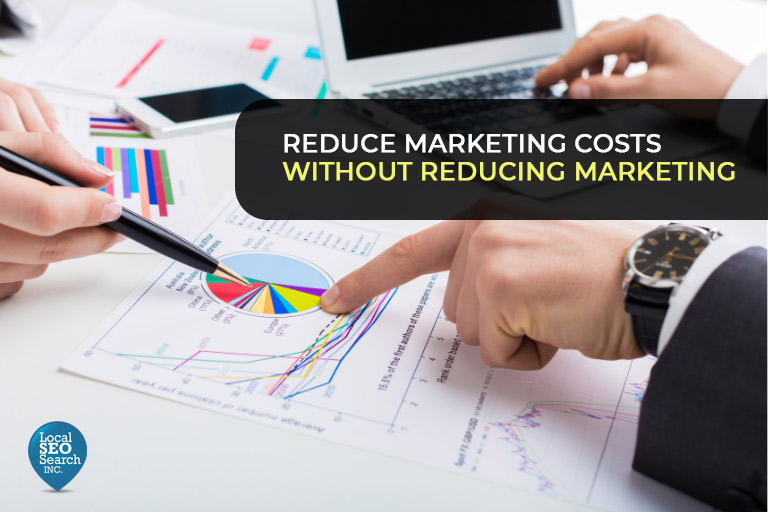 Cost reduction is the flip side of increased profitability. However, you want to spend less without losing the benefits of what you have.
For example, you don't want to eliminate marketing. Instead, you want to reduce marketing costs.
Digital marketing is a great tool for businesses to reach their target market efficiently. Not only does it reduce marketing costs, but you don't have to compromise on results either.
And with digital marketing know-how becoming more specialized, outsourcing your digital marketing strategy to an experienced team like Local SEO Search is a great decision. With our experts on board, you'll benefit from efficient and convenient management of your campaign, at a fraction of the cost of traditional marketing!
When you choose SEO marketing from local SEO research, you will get high quality leads, more sales and more revenue while reducing your marketing costs. There's no better way to improve your profit margins!
See what you can outsource cheaper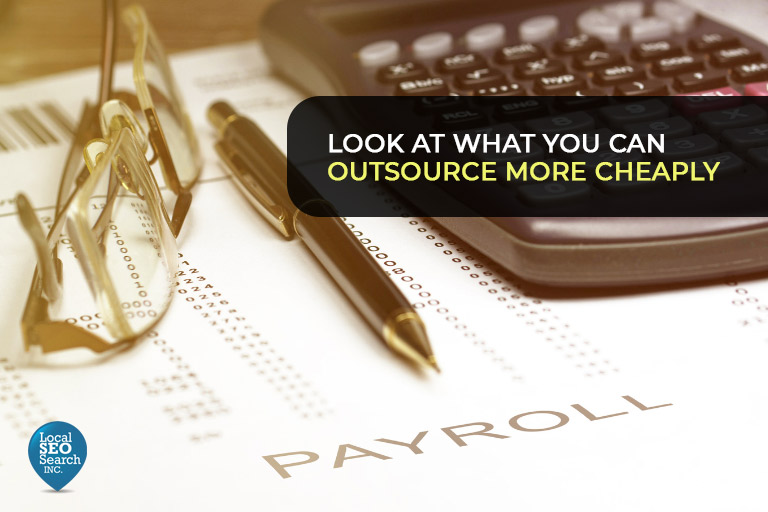 There may be some things you are doing yourself – or have your team do – that you can save time and money with outsourcing.
You might be surprised that this is on the list, since many business owners view outsourcing as an extra expense. The truth is, however, that outsourcing gives you access to expert talent without having to pay that talent's full salary and benefits.
When you outsource to the right partners, you get high-quality results in a fraction of the time and you (and your team) can focus on what matters most.
What are some of the things small businesses should consider outsourcing?
Accounting and payroll
Posting on social media
IT management
Human Resources and Benefits Administration
When you outsource to a high-quality partner, you can be confident that things are done right the first time and you don't have to get involved. This can give you the opportunity to innovate your business, think about new products and services and otherwise help your business excel in this economic climate.
Take advantage of technology and automation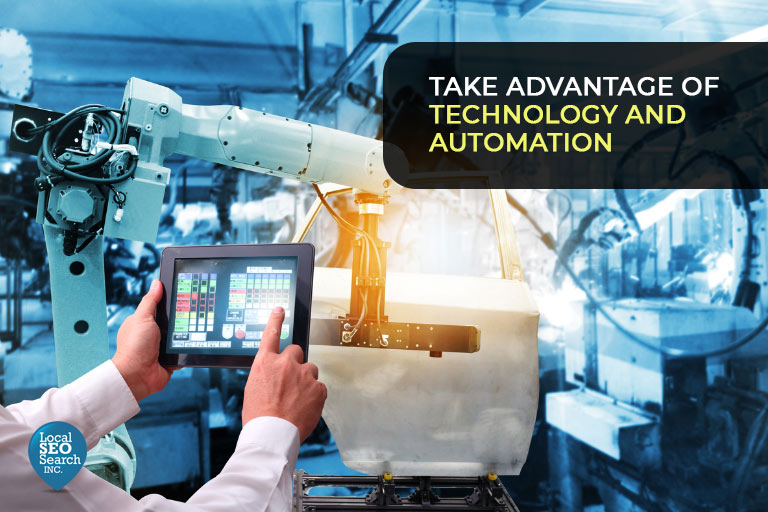 Another good strategy to improve bottom line is to leverage technology and automation. Using digital tools and automated solutions, you can reduce staff hours by ensuring tasks are completed quickly and with minimal errors.
Even something as simple as creating automated email reminders for clients or investing in software that streamlines the project management process can make a huge difference in operational cost and efficiency.
Technology and automation can also improve the sales process, remind customers of special offers and increase revenue. So you are increasing your revenue by reducing costs, resulting in higher profit margins.
You'll be amazed at how much time and money you save by leveraging today's business automation and technology!
Don't let inflation shake you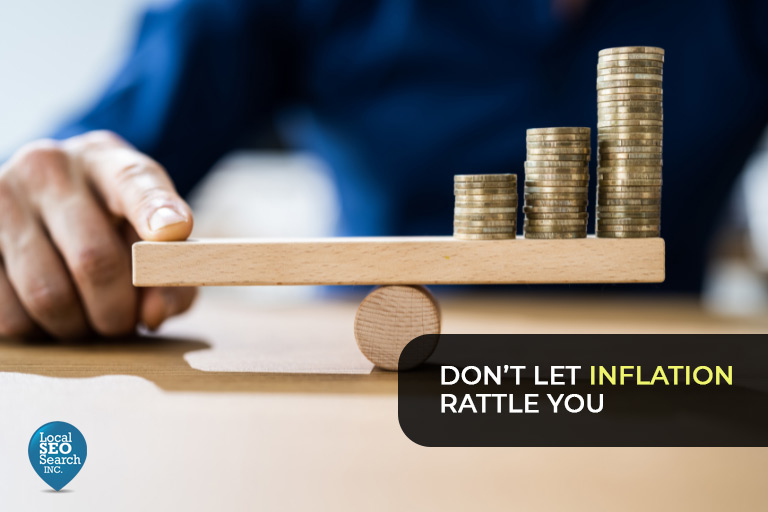 Inflation is a natural and expected part of small business ownership. However, by leveraging efficiencies, you can improve your profit margin while saving time.
If you're ready to save money on marketing without sacrificing results, Local SEO Search is here to help you with your digital marketing. We'll help you take advantage of the latest trends and technologies to reach more customers and grow your business at a lower cost than traditional advertising.
Ready to start? Contact us today!