Search engine optimization (SEO) is an essential part of any digital marketing strategy. But choosing the right SEO packages can be tricky. When you're just starting out, it's easy to think that you need a full blown SEO campaign to achieve success. But in reality, it's the small changes you make that have the biggest impact.
In this article we will explain why you need to optimize your website with SEO, how to choose the right SEO package for your business, and how to track the progress of your SEO campaign.
Let's begin.
Why is SEO important?
Search engine optimization (SEO) is the act of improving a website to get more visitors from search engines like Google. SEO helps rank a site higher on search engine results pages (SERPs), also known as search engine results pages (SERPs).
As your business's SEO improves, more people will find you online and you'll get more traffic from the ideal customers you're trying to attract.
SEO is a fundamental part of any digital marketing strategy and is something that almost any business should practice. SEO has evolved over time, but it all comes back to giving your website the best chance of ranking well on search engine results pages.
There are many different types of SEO strategies and tactics, but the goal is the same. You want to give your website the best chance of ranking well for your target keywords so that potential customers can find and click on your website. From there, you can engage them and help the visitor become a customer.
What to do in the first 30 days of SEO Marketing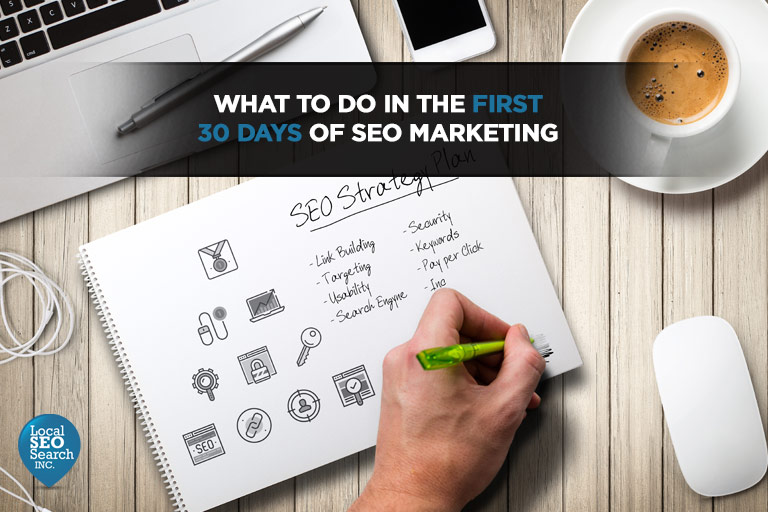 When it comes to SEO and online marketing in general, the best strategy is usually to start strong and make sure you have a plan to maintain consistency. If you struggle to do it yourself, the right SEO packages from a marketing partner who understands your needs can make a big difference.
On the first day of your SEO campaign, make sure you have a clear and concise plan. Establish your target keywords and decide which ones are most important to your business and which keywords you are willing to rank lower for.
Keyword research will be the most important part of your SEO strategy. Use Google's free keyword research tool to find out what your competitors rank for in the related search phrases section and make a note of what your target keywords are.
Keyword research is essential to your SEO campaign, but the content of your website is just as important. As a business owner, it's vital that you understand how your customers search and find a way to incorporate keywords into your content.
Now that you know what you want to rank for and have your keywords set up, it's time to start writing. And it's not just something you do once and then you're doing it – you'll need to regularly write content for your website.
Focus your content on what's relevant to your ideal audience. This will not only help you rank better, but you'll get more engagement and sales when your audience engages with your website.
The central part of an SEO campaign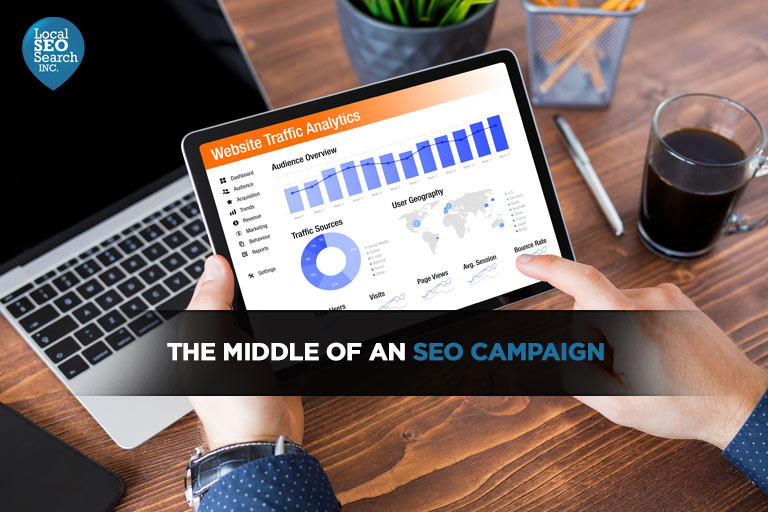 As the first few months of your campaign go by, you will begin to see your SEO rankings improve. However, you probably won't make it to the front page for a while. Don't let this put you off.
Remember, you probably have competitors who have been doing this for a long time and you won't be able to dethrone them overnight. The biggest challenge in the middle of a campaign is staying consistent and not giving up.
The core of a campaign is where SEO packages that include consistent new blog posts can be extremely helpful. Of course, you'll also need continuous tracking of your rankings for specific keywords.
The end of an SEO campaign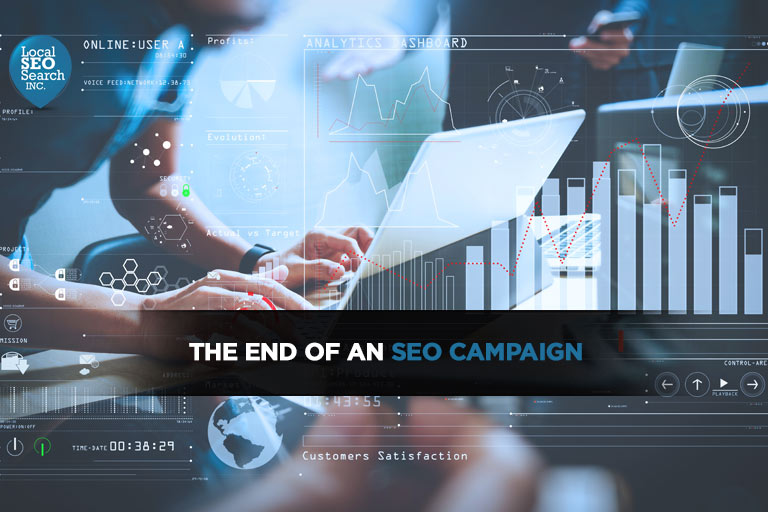 Even if SEO campaigns don't really end, there comes a point where you're getting the momentum and customers you need.
This is the point of a campaign where you evaluate your results and make any changes that may be needed for your website. With most SEO campaigns, you'll want to tweak your keyword research and make sure you're still targeting the keywords that have been most successful for your website.
You can also analyze your competitors' websites to see which keywords and phrases tend to work well for them. You can use this data to track your progress and make any necessary changes.
Keep improving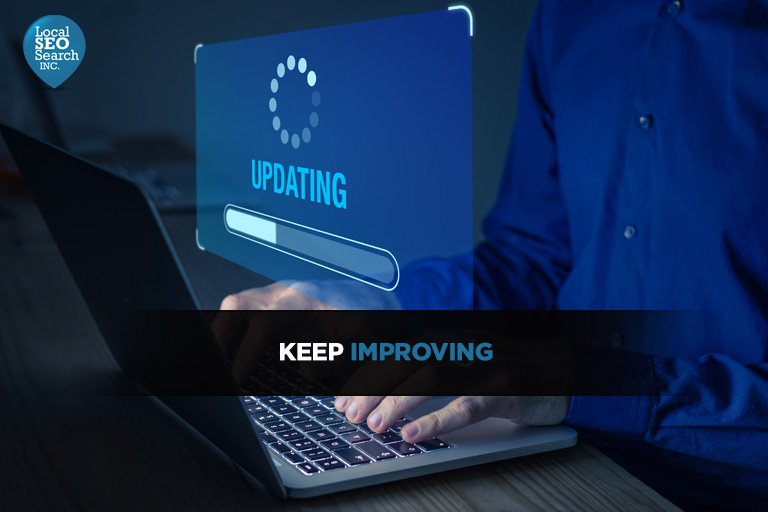 As your SEO campaign continues, you will begin to notice a difference in the number of visitors and conversions you receive. It's great and you should be proud of the progress you've made so far.
Keep optimizing your website to keep improving your position on search engine results pages (SERPs). When making changes to your site, be sure to measure your results and make a note of what has changed so that you can make changes for the next month or quarter.
Choose the SEO packages you need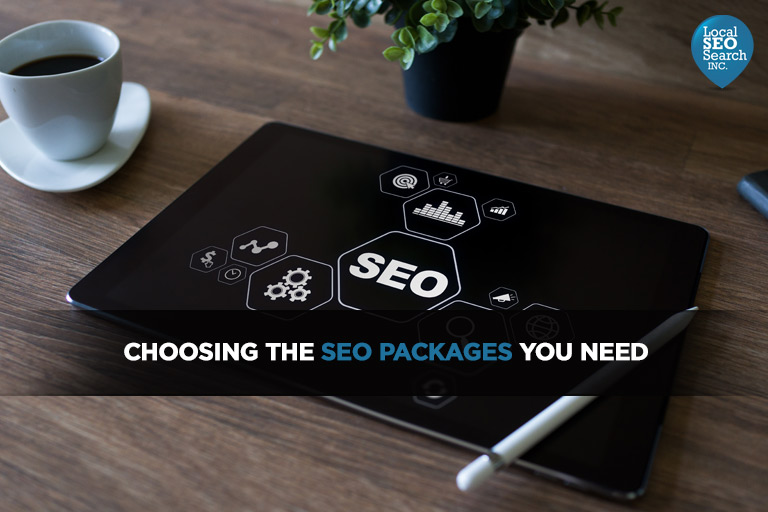 SEO is a crucial part of any digital marketing strategy and is something every business should practice. Knowing which SEO packages you need is understanding what your goals are and how to best achieve them.
If you'd like to explore SEO packages, we're here to help. Local SEO research offers comprehensive SEO for you along with specific packages for smaller services. Contact us today to find out more!