If you're like most business owners, you want your website to appear at the top of search engine results (SERPs) pages.
And if you're not on top, you want to be as close to the top as possible. This is where SEO optimization comes in. SEO can help improve your website's ranking in SERPs, but it's important to choose an SEO optimization company that knows what they're doing.
In this blog post, we will discuss how to choose an SEO company and what factors you should consider when making your decision.
Experience
Choosing an SEO company is an important decision. After all, they will be responsible for helping you improve your website's ranking in search engines and driving more traffic to your site.
But with so many SEO optimization company out there, how do you know which one is right for you? An important factor to consider is their experience in your industry. Do they have experience working with companies like yours? If so, that's a good sign. They will know what works and what doesn't in your particular niche.
Check out their testimonials and case studies and see what they have about companies in the same industry you are in. If they can show success, they could be the perfect match for you.
Also, when you're looking for an SEO company, it's important to find one that has experience with small businesses like yours. Have they been able to help other small businesses achieve success with their SEO campaigns? If so, it's a good sign that they can do the same for you.
Find out how many small businesses they are currently working with and consider contacting those companies to find out what the experience was like. You don't want to feel neglected in favor of those with bigger budgets.
How do they approach SEO?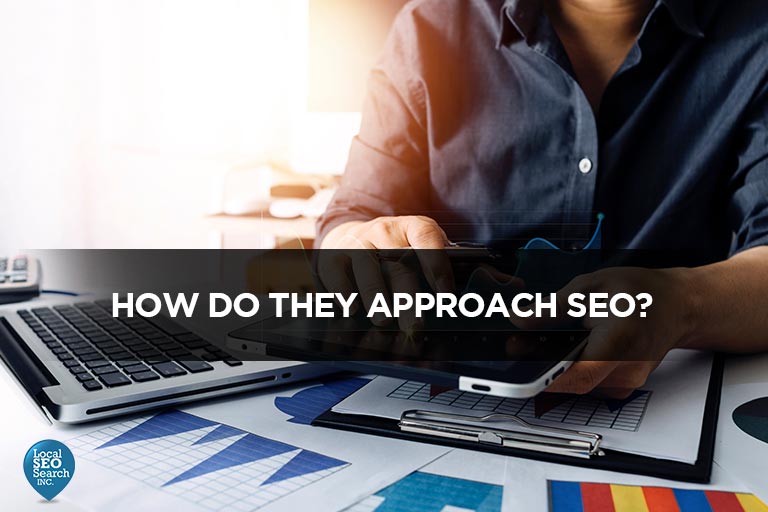 When it comes to choosing an SEO company, it's important to look at how they approach SEO and the strategies they use.
There are many different ways to optimize a website for search engines, and not all of them are equally effective. A good SEO company will take a holistic approach to SEO, using techniques such as keyword research, content marketing, and link building to improve a website's visibility in search results. Both on-page and off-page SEO are an important part of your Google performance.
Also, a good SEO company will be updated on the latest changes in search algorithms and will know how to adapt strategies accordingly. Ask about the company's reporting and communication process. Building an effective SEO campaign requires close collaboration between you and the company you hire.

Finally, look for an SEO company that uses ethical techniques and strategies. SEO black hat practices may give you short-term results, but will ultimately damage your reputation and may penalize your website from Google. A good SEO company will only use white hat techniques that follow Google's guidelines.
By observing how an SEO company approaches SEO, you can get a better idea of ​​whether it is likely to be able to deliver results or not.
What do former customers say about them?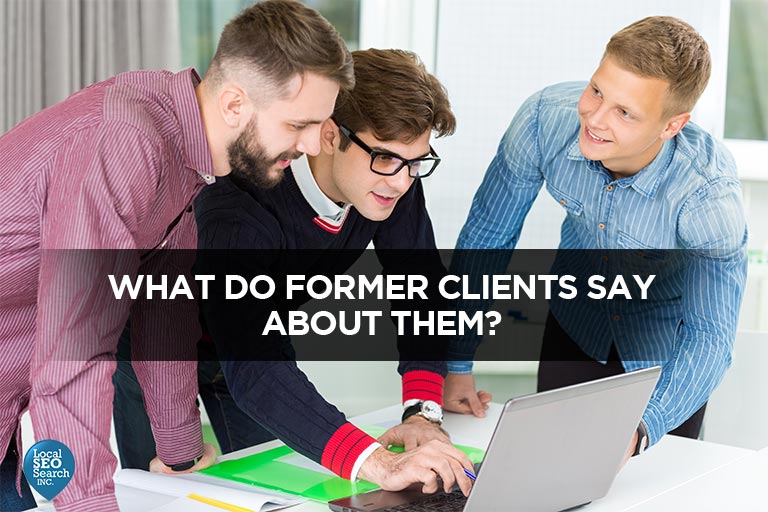 As anyone who has ever hired an SEO company can attest, there are a lot of scams out there. Promises of overnight results and front page rankings are all too common and it can be difficult to separate the wheat from the straw.
That is why it is so important to check references and previous clients before signing on the dotted line. A good SEO company will have a track record of satisfied customers and will be more than happy to provide references. On the other hand, if there are a lot of complaints or dissatisfied customers, we recommend that you stay away from that agency.
Checking online reviews can also be helpful, but be sure to take them with a grain of salt; some companies resort to fake reviews to boost their reputation. When looking at reviews online, be sure to check out the one and two star reviews in particular. What made the previous customer unhappy? Is it something that worries you could happen to you?
In the end, doing your homework is essential if you want to avoid being made fun of.
Find out about their communication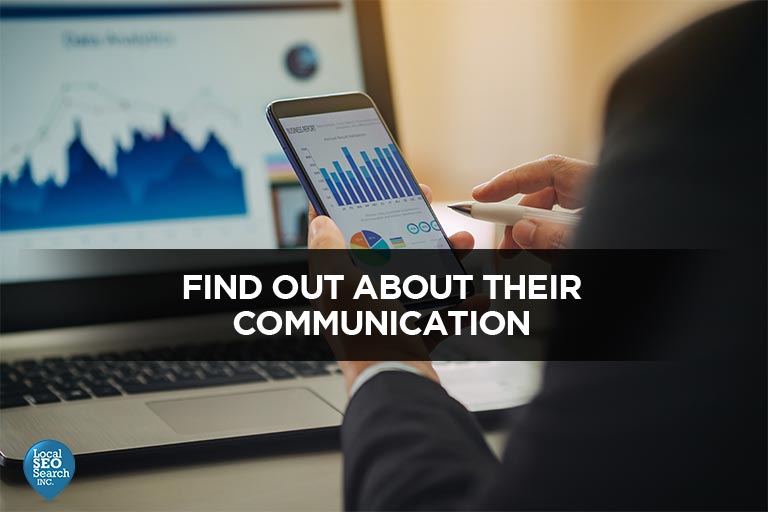 One of the most important factors to consider is communication. A good SEO company will take the time to learn about your business and understand your goals. They will then develop a customized strategy designed to achieve those goals.
Plus, they'll keep you updated on their progress and make sure you're happy with the results. Regular reporting is an important part of customer communication and you should know what to expect before signing up.
By working with an SEO company that has good communication, you can rest assured that you are making the best use of their experience and maximizing your chances of success.
Find the right partner for your needs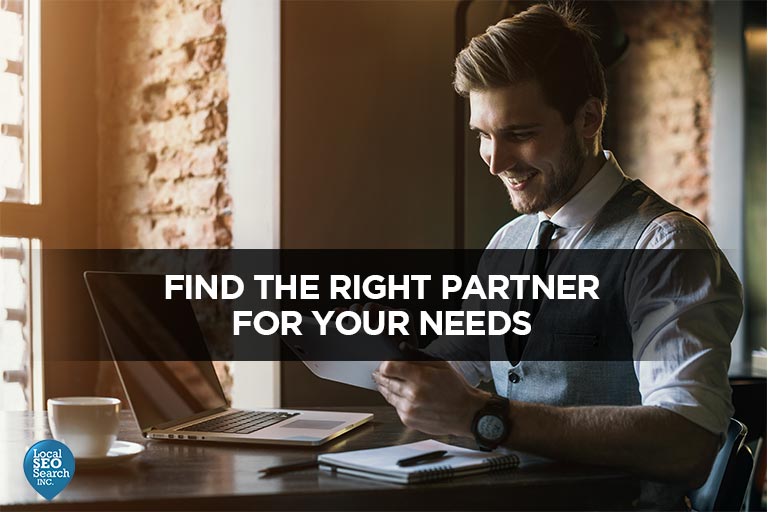 So how do you find the best SEO company for your business? It can be difficult to eliminate the good companies from the bad ones, but we've discussed a few key things you can look for.
At Local SEO Search, we pride ourselves on having a history of helping small businesses succeed with digital marketing. We'd love to share what we can do for your business. Contact us today!