If you are a dental clinic looking to improve your online visibility and attract more patients, then you need to start doing local SEO.
What is local SEO? It's a process that makes your website highly relevant to people in your neighborhood and service area.
However, it's not just about claiming your Google business profile and adding some city names to your keywords. There is so much more. This is why dental clinics benefit from having professionals running their local SEO dental marketing campaigns.
In this blog post, we'll discuss some of the things a professional can do to boost your local SEO efforts and get you more leads and patients!
Find the right keywords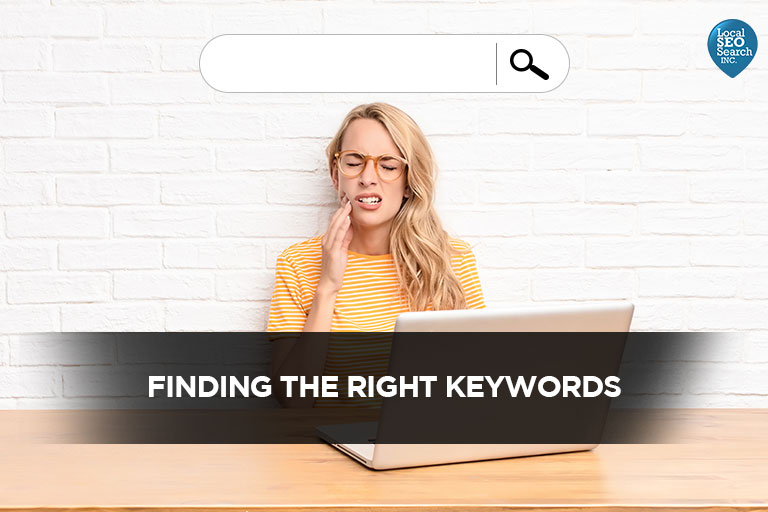 You know that ranking high in search engine results is essential for attracting new patients. When people search for a dentist on Google, they are ready to make an appointment right now. These are the exact customers you want.
However, finding the right keywords to target can be a challenge. You want to make sure you are finding keywords commonly used by your ideal patients, but you also don't want to choose keywords that are too difficult to compete for.
This is where working with a marketing professional comes into play. A marketing professional can identify the right keywords to target and develop a local SEO dental marketing strategy to get your site ranked high for those keywords. As a result, you will be able to attract more ideal patients and grow your dental practice.
It saves you significant time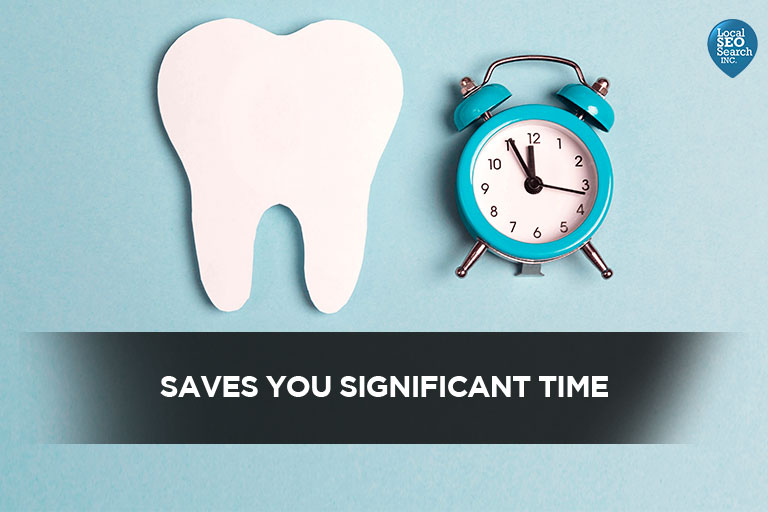 An old story describes an artist who says: "You're not paying for the time it took me to sketch. You're paying for the years it took me to be able to sketch it in that moment.
Professionals know their craft, whether they are artists or SEO marketers. As a result, they know the best ways to get things done quickly while still getting great results. An experienced SEO marketer has the knowledge and skills to help you get the most out of your online presence.
They will be able to create a personalized plan that takes into account your unique goals and needs. And, perhaps most importantly, they will be able to execute that plan flawlessly.
A high-quality marketing company like Local SEO Search not only knows how to find the right keywords, optimize your content, and build backlinks to your site, but they know how to do all of these things efficiently. As a result, you will be able to attract more patients to your dental clinic and improve your profits sooner.
If you are serious about marketing your clinic effectively online, working with a professional SEO company is a smart investment.
You can trust that SEO is done right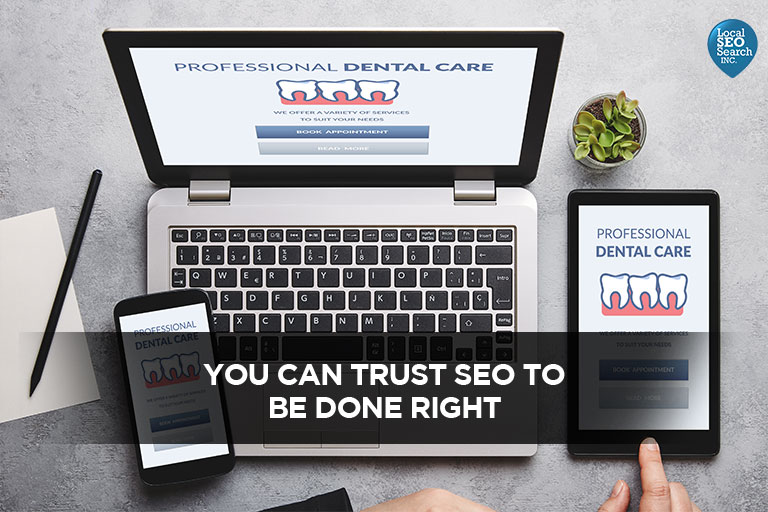 If someone needs a tooth pulled, you would like to professionally take care of it in your office. Have you ever had someone trying to save money just by grabbing some pliers or doing the "tie a rope to the door handle" trick?
Sure, the tooth may stick out, but it will be messier and much more dangerous. There is a high probability of infection and the place where the tooth was located will not heal properly. In fact, you will likely have to go back and do more work to correct the damage caused by the patient, costing him a lot more overall.
It's the same with marketing. Yes you Power do it yourself, but you won't get the same clean and correct results that a professional brings. A good marketing company will have a team of experienced professionals who are familiar with the latest dental SEO trends and techniques. This means you won't have to worry about serious mistakes, tactics of the black hator strategies that don't work.
Additionally, a good marketing company will be able to offer you a wide range of services, from content creation to link building. As a result, you will be able to focus on running your clinic while your marketing company takes care of getting your website to the top of the search engines.
An experienced marketing company understands the ins and outs of local SEO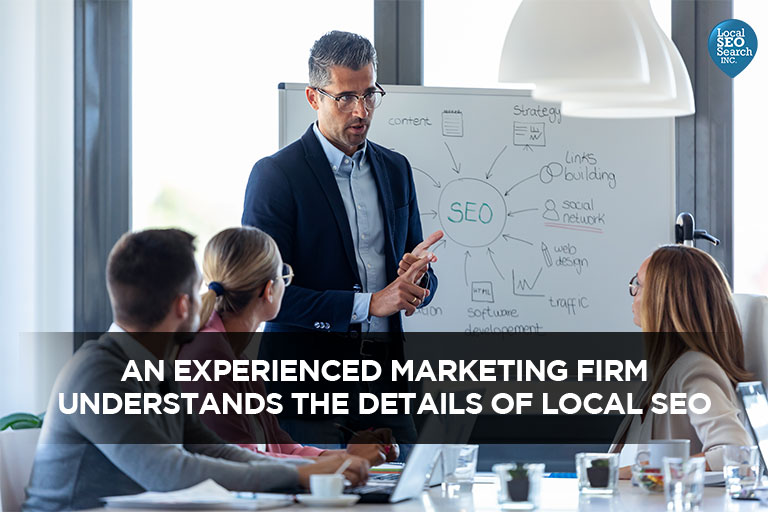 Sometimes online articles make it seem like local SEO dental marketing is simply about putting your city in the keyword phrase. The truth is, there is so much more.
For example, local SEO also includes:
Optimizing your Google business profile and keeping it up to date
Review your website design to make sure it's easy to use and useful for your visitors
Keep your website secure and loads fast
Create a strategy to help you collect high-quality reviews so you can build a solid online reputation
Creating useful content optimized with local keywords on a regular basis
All of this is at least two full-time jobs and you already run a dental clinic! That's why it's a good idea to work with a professional marketing agency like Local SEO Search. We have many years of experience helping small businesses leverage local SEO to improve their online marketing.
When you partner with us, you can rest assured that your marketing efforts are in good hands and you can focus on what you do best.
Start with local SEO dental marketing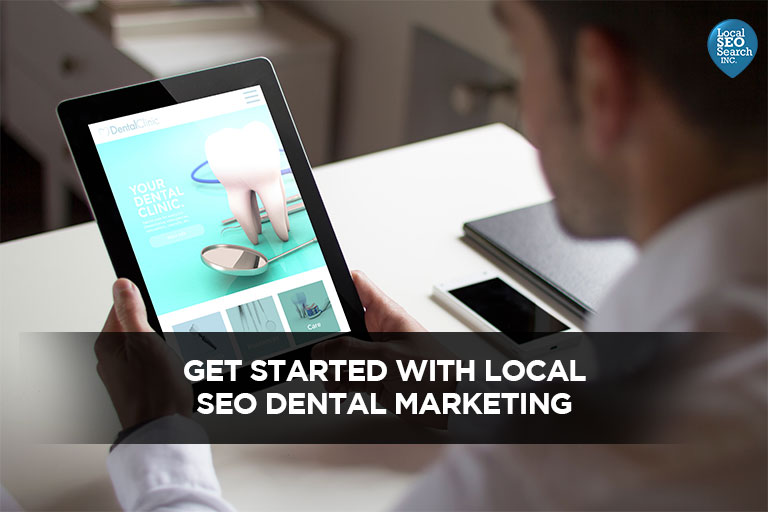 Ready to see real results from your local SEO marketing?
We have the experience and knowledge to help your business rank higher in search engine results, bringing more customers through your door. With Local SEO Search on your side, you can focus on what you do best while we take care of driving traffic and leads to your website.
Isn't it time to give your business the boost it needs? Contact us today and let our team of experts help you get started.