As a business owner, you've probably heard a lot about search engine optimization (SEO). You know the process helps you rank higher on search engines, which can bring you more website traffic and more customers.
However, you probably have a few questions about SEO and how to work with a Toronto SEO company. This article will answer many of the questions we often get from our customers so you can have more confidence as you move forward with digital marketing.
Read on to get your key questions answered today!
How does SEO work?
Google has a complex algorithm that focuses on providing users with the most relevant and useful information in response to their questions. SEO works by optimizing your website for certain keywords so that Google recognizes your website as relevant and useful and positions you on the first page of search results.
These keywords are the words and phrases your ideal customers are most likely to enter into a search engine when looking for something related to your business. When you optimize your website for these keywords, you set yourself apart from both Google and your customers as useful and suitable for the topic.
SEO is a long-term process that requires continuous effort. That's why ours Toronto SEO company, Local SEO Search, focuses on building long-term relationships with clients. We know it takes a strong partnership to be successful.
Can you guarantee your placement on the front page?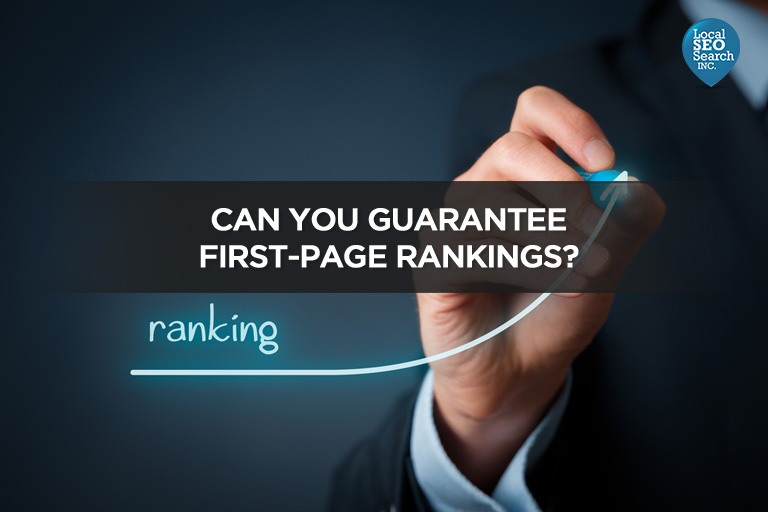 Nobody can guarantee the positioning on the first page on Google because the search engine algorithm is complex and constantly evolving. However, as you continue to work on your SEO over time, you can make great strides in achieving your ranking goals.
Using keywords well is an important part of any digital marketing strategy, but it's not the only factor that determines your success. To improve your SEO and ultimately your ranking, you also need to focus on creating quality content, building links, and improving your website in general.
Beware of any Toronto SEO company that promises instant results. They could use unethical approaches and your website could end up being penalized by Google instead of ranking high.
Isn't linking spam?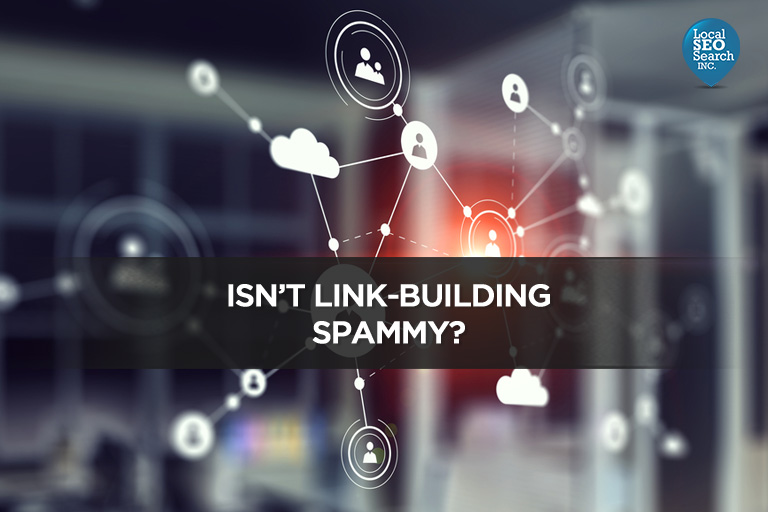 Link building has gotten a bad reputation because so many people do it incorrectly. However, that doesn't mean the right method of linking isn't a useful and important part of SEO.
A long time ago, companies realized that Google would have placed you above another page if you simply had more inbound links than them. This has led to a wave of low quality links being added to websites on the internet.
Since then, Google has changed their rankings and is looking closely at the quality of inbound links, not just the quantity. As a result, link creation can be done in a non-spam way.
For example, your business may submit guest posts to high-quality websites related to your industry. These blogs usually allow you to provide a short bio at the end of the post that includes a link to your website.
When done correctly, building links through quality content will not only improve your SEO, it will also help you establish yourself as an expert in your field.
How much does SEO cost?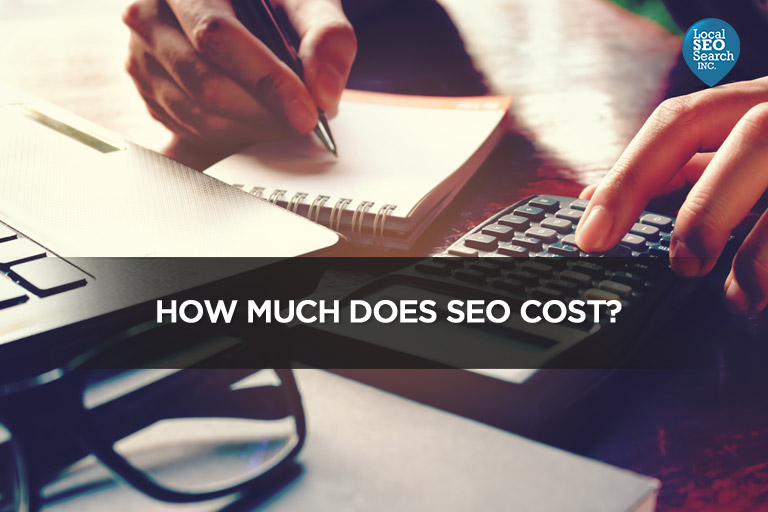 This is one of the most common questions we get from customers, and unfortunately, there is no easy answer. The cost of SEO will vary depending on the size of your website, the competitiveness of your industry, and how much work needs to be done to improve your ranking.
Our all-inclusive SEO packages start at just $ 1,000 per month, but the exact cost for your project will depend on how many keywords you want to target, the competitiveness of your local market, and your current position in digital marketing.
The best way to get an accurate quote for your project is to contact a Toronto SEO company like ours for a free consultation. We will take a look at your website and your goals and provide you with a personalized quote based on what we think it will take to help you achieve success.
With Local SEO Search, everything you need to be successful with SEO is included in one simple monthly price. You will not have surprise commissions!
What are the other benefits of SEO besides Google ranking?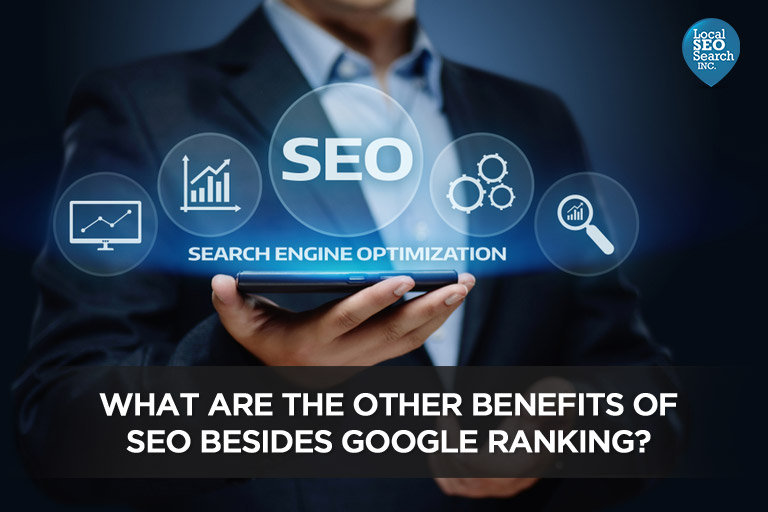 There are many benefits of SEO beyond ranking higher on Google.
For example, SEO can help improve the quality of your website in a number of ways. First, SEO can help you reach the right audience for your website. By understanding your target audience and what they are looking for, you can create content that is relevant and useful for them. This will help them keep them engaged with your site and increase the chances of them visiting again.
SEO can also help improve the usability of your website. By making sure your site is easy to navigate and understand, you can make it more intuitive. This will help increase the amount of time people spend on your site, which can lead to more sales and conversions.
Finally, SEO can help improve the overall design of your website. By working on the layout, design and structure of your site, you can make it more attractive to your target audience. This can help you stand out from the competition and attract more customers.
Ultimately, SEO is a great way to increase your business's online presence and drive more traffic to your site.
Get the SEO services you need today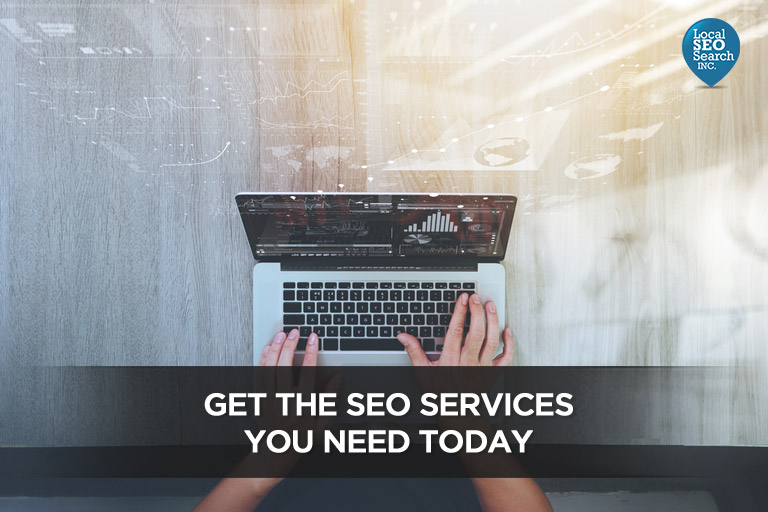 Many businesses today are looking for Toronto SEO firms to help them improve their online presence. SEO is a great way to boost your business' ranking on Google and attract more customers while improving your website in other ways.
If you'd like help with SEO from a Toronto-based SEO company with a focus on small and medium-sized businesses, contact your local SEO Research today. We have a proven track record of helping our customers grow online and we'd love to help you do the same!