When it comes to finding the best dental SEO companies, there are plenty of tips out there on how you can do it. However, there are also many mistakes that dental clinics make when looking for the right partner.
Avoiding these mistakes will save you time, money and headaches in the long run. Here Are Five Wrong Ways To Look For Dental SEO Companies And How To Avoid Them!
Focusing only on the price
Many dental clinics make the mistake of selecting a marketing agency based solely on price. However, this can be a recipe for disaster.
The most expensive agency is not necessarily the best, and the cheapest option may not offer the best value for money. Instead of focusing solely on the cost, it is important to look for the best dental SEO companies according to the value.
This means considering factors such as experience, results and customer service. By taking the time to find an agency that offers a good balance of all three, you can be sure of getting the best possible return on your investment.
Don't ask the right questions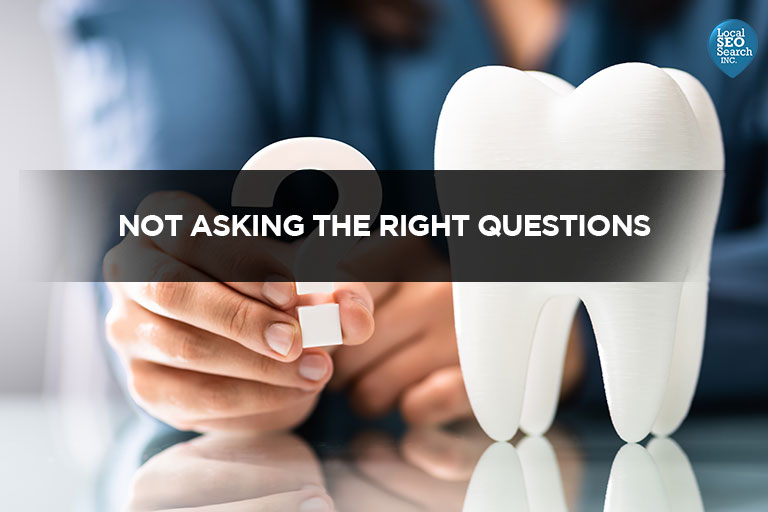 As a small business owner, you know that marketing is essential to your success. But finding the right marketing company to partner with can be a challenge. There are so many companies out there and it can be difficult to know who to trust. That's why it's so important to do your research and ask the right questions before making a decision.
What should you look for in a marketing company? First, you want a company that is committed to supporting small businesses. You don't deserve to be ignored simply because you are a smaller company.

You also want a company that communicates well and is transparent about their process. Finally, you want to make sure they only use ethical white hat tactics.
Asking the right questions ahead of time can save you a lot of time, energy, and money in the long run. Local SEO Search prides itself on putting small businesses first, using only white-hat strategies, and being easy to reach for every client when you need us.
Take your time, do your research, and make sure you find a marketing partner that fits your business.
Taking the word of the agency they create results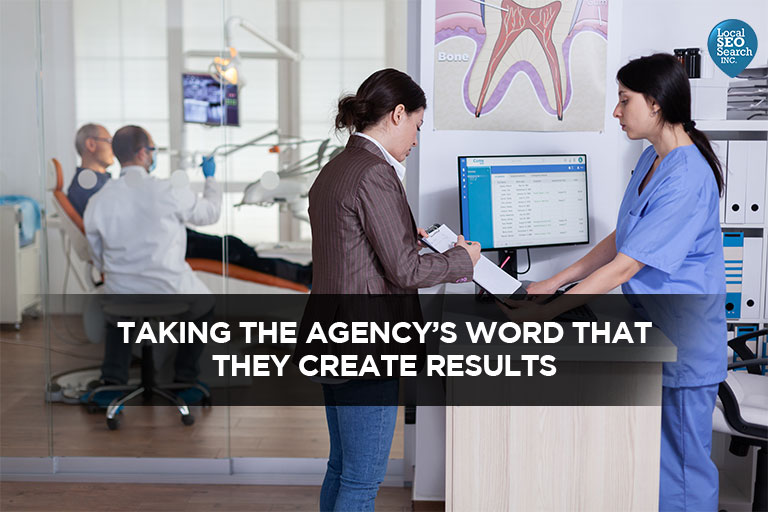 Any business owner looking to hire a marketing company should beware of agencies that make promises they can't keep. The best way to avoid getting fooled is to do your research before signing on the dotted line.
First, take a look at the agency's case studies to see if they've kept their promises in the past. Then, talk to some of the agency's current clients to get a first-hand account of what it's like to work with them.
Finally, make sure the agency you are considering working with is transparent about your progress by providing easy-to-understand reports that show your growing online presence. By taking these precautions, you can be sure that you are hiring a marketing company that will deliver on its promises.
Focus on who promises the most immediate results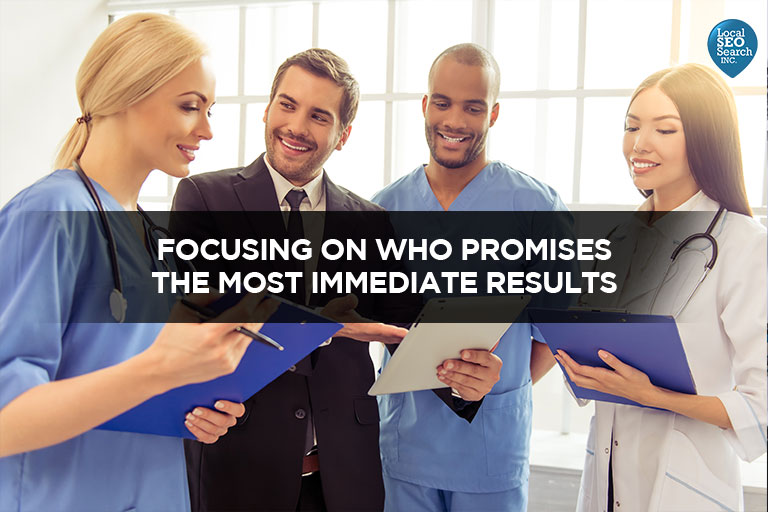 When it comes to marketing, there are always companies that promise immediate results. And it can be tempting to go with them, especially if you're feeling impatient.
However, it is important to be realistic and understand that SEO is a process. In other words, don't believe everything you hear. Some of these companies may be lying or they may be using black hat strategies. Or they can promise you "traffic" and send you gibberish clicks from people who aren't your ideal customer.
So while it's understandable to want immediate results, it's important to be patient and choose a company that will provide a long-term solution. Think about it: someone wearing braces is going through a process. In the end, they will have a beautiful result, as long as their patient is.
Give yourself the same chance of success!
Settle for the first company you find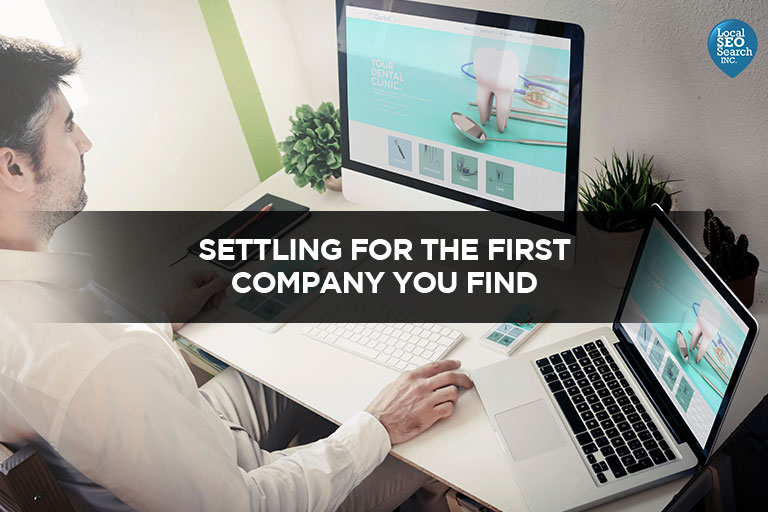 As a small business owner, you may feel overwhelmed with the task of marketing your business. After all, marketing is essential for reaching new customers and growing your business.
However, it's important not to settle for the first marketing company you come across. By talking to multiple agencies, you can better understand who places high value on small businesses and their success. Plus, you'll be able to compare stores based on value (not price) and find the company that best meets your needs.
Don't settle for less than the best when it comes to marketing your small business. Take the time to find an agency that shares your vision of success.
The best dental SEO companies include small businesses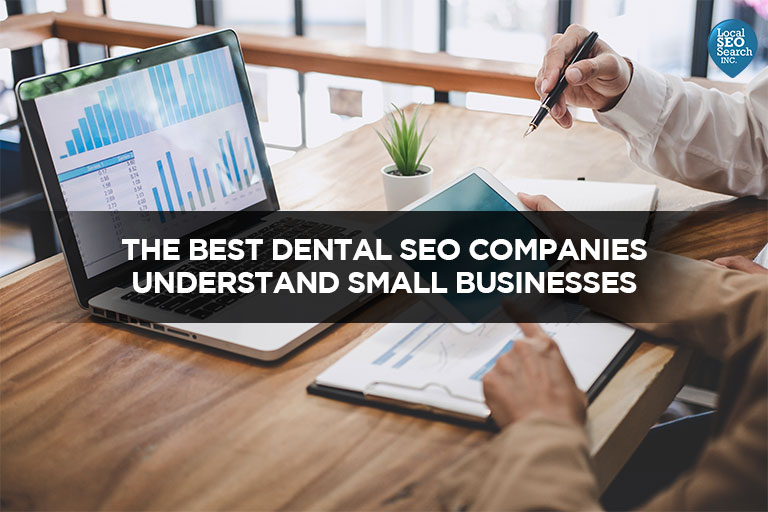 If you are a small business looking for an SEO company that values ​​small businesses and puts your success first, Local SEO Search is the right choice.
We know what it takes to help small businesses succeed online, and we have the track record to prove it. Contact us today to get started with SEO! We look forward to helping you grow your business.