Most of us grew up feeling that looks aren't everything. While this may be true for some areas of life, it is certainly not true for web design. The truth is, the look of your website can play a big role in how people respond to it. In fact, nearly 40% of people will leave a website they think is poorly structured and / or unattractive. As an entrepreneur, this is the last thing you want.
While there are many things in the business world that are beyond your control, web design is not one of them. If you are interested in learning more about the importance of web design, today is your lucky day. Let's talk about five ways your web design layout it can impact your business.
A mobile optimized website is a must
Gone are the days when everyone who surfs the Internet does so from a computer. These days, nearly 55% of internet users are browsing the web from mobile devices, and this number is set to increase in the coming years. It goes without saying that having a mobile-friendly website should be at the top of your priority list. If people notice that your website isn't scaling properly for their devices, they probably won't stick around for long. If your current website is not mobile responsive, we recommend that you partner with a web designer and / or developer to ensure the mobile performance of your website.
An intuitive layout helps conversions
As an entrepreneur you probably know that getting someone to your website is only half the battle. Once they are there, you want them to have a good experience so that they are more likely to spend money with your company. When people visit your website, they should be able to easily find what they're looking for. Having a user-friendly design is what makes it possible. Your website's menu system should be clearly structured and all pages and sections should be labeled appropriately. If people find that browsing your website is too problematic, they will likely visit one of your competitors instead.
Wrong character can cost you
When it comes to fonts, most people think they are all set as long as their font is easy to read. However, choosing the perfect font goes far beyond that. Different types of fonts convey different messages, so it's important to make sure your font aligns with your brand and the message you want to send. The right font will make people more likely to interact with your content for longer periods of time, while the wrong font will have the opposite effect. Fortunately, many web designers are well aware of the importance of typography and will be able to help you determine which font works best for your website.
Your credibility depends on appearance
Let's face it, many people will judge your entire business based on how your website looks. If your website isn't attractive, people will wonder if they can trust your business or not. As we all know, once you lose credibility with your target audience, they will be much less likely to spend money on you. On the other hand, investing in web design can benefit your business indefinitely. When your website is designed properly, it gives people a good idea of ​​what your business has to offer and showcases all of your products / services.
Loading times are critical
With each passing year, it becomes more and more difficult to keep people's attention. Unfortunately, this probably won't change. If your website doesn't load in about two seconds, most people will leave. It's important to make sure your website loads as quickly as possible, and how your site is designed can play a big part in this. Web designers can help ensure that the website runs as smoothly as possible. This includes image optimization and database cleanup.
Don't let the design damage your reputation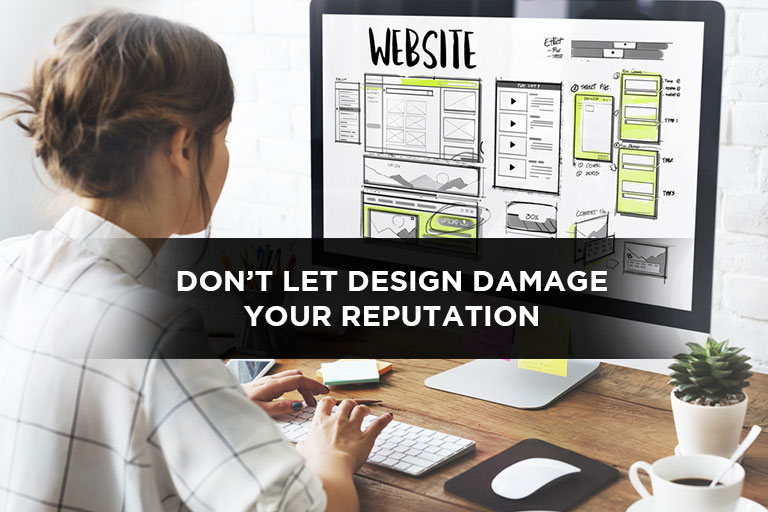 The way your website is designed has the potential to make or break your business. Instead of your website being something you're embarrassed about, it should be a place where you can highlight all the things that make your business better than the rest. By keeping all the things we mentioned in mind, you can help set your website up for success. Here at Local SEO Search, we like to assist our clients in building strong online presence through beautiful, easy-to-use websites.
If you're ready to take your web design layout to the next level, we're here to help. Contact us today to schedule a free consultation where you can learn more about our web design services.