Do you want more web traffic? Sure you do! In this blog post, we'll discuss five ways you can improve your website traffic.
These tips are based on our many years of experience in the online marketing industry and have proven to work. So, without further ado, let's get started!
Tip 1: use social media
One of the best ways to drive traffic to your website is to use social media. Make sure you are active on all major social networking sites and regularly share links to your website content. If you can get other people to share your content, you will see a significant increase in web traffic.
Finding the right social media platforms is also important. As an entrepreneur, you don't have time to be everywhere. Instead, focus on the social media sites your target audience is most active on. Then, create content that is relevant to their interests.
Tip: If you're not sure which social media platforms your target audience is using, you can use social media search tools to find out.
Tip 2: Optimize your website for search engines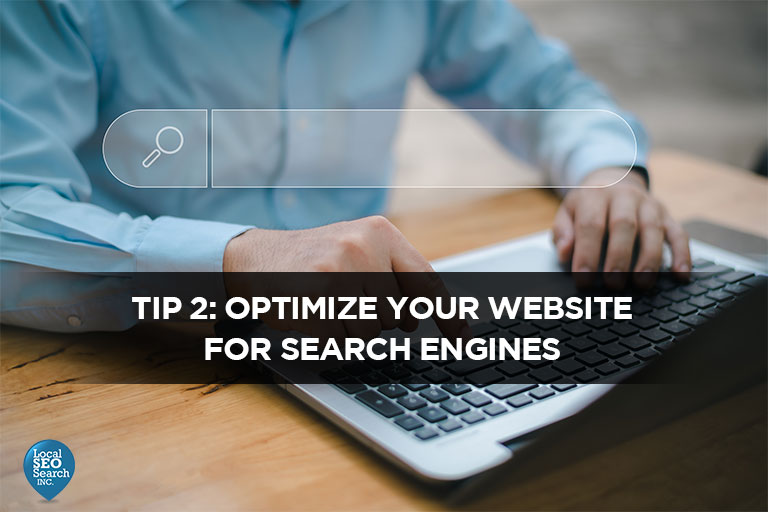 If you want to get more web traffic, so you need to make sure your website is optimized for search engines. This means that your website should be designed in a way that allows search engines to easily find and index your content.
There are a number of things you can do to optimize your website, including:
Use keyword-rich titles and descriptions. These titles and descriptions are key in helping Google understand that your website is relevant to specific topics.
Use header tags to structure your content. This makes it easier for search engines to crawl your website and find the most important information. It also makes it much easier for your audience to understand the gist of your topic if they can't read the entire page.
Optimize your images. Whenever you upload a photo to your website, be sure to include the keywords in the filename and fill in the ALT text field with a short description of the image.
These are just some of the most important things you can do to optimize your website for search engines. If you don't have the time or resources to do these things consistently, don't worry – a digital marketing partner like Local SEO Search can help.
Tip 3: local SEO optimization
When it comes to SEO, small local businesses like yours have a secret weapon: local SEO optimization. This is the process of optimizing your website for keywords related to your business and location.
If you want to get more web traffic from people living in your city, you need to focus on local SEO. For example, if you own a pizza place in Toronto, you would like to optimize your website for keywords like "pizza Toronto" and "pizza Toronto". This way, you'll be more likely to appear in search results when people search for a pizza place in their city.
Local SEO is slightly different from traditional SEO in that it focuses on keywords that include your street, neighborhood, or city. It can help you attract nearby customers looking for your products or services, which can make a big difference in your bottom line.
Tip 4: post high-quality content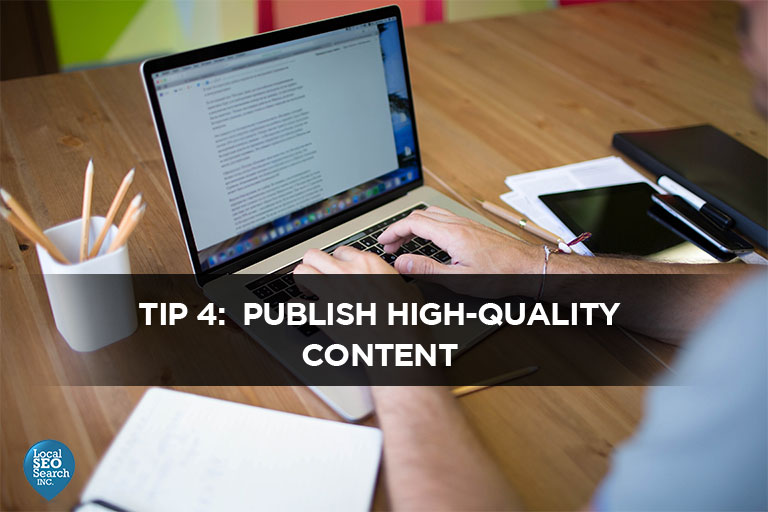 If you want to improve web traffic, you need to make sure you are posting high quality content. This means writing interesting, informative and well-written articles, blog posts, and other content.
It's also important to make sure your content is relevant to your target audience. If you're writing about topics they aren't interested in, then they won't want to read it.
Finally, you need to make sure your content is shareable. The more people share your content, the more web traffic you will get. Even better, the high-quality content also helps you rank well in Google's search results, so this tip ties in perfectly with the previous two.
The goal of content is to build a relationship with your target audience so that they know, like and trust you enough to choose you as the one they buy from when they need your products and services.
Tip 5: Invest in paid advertising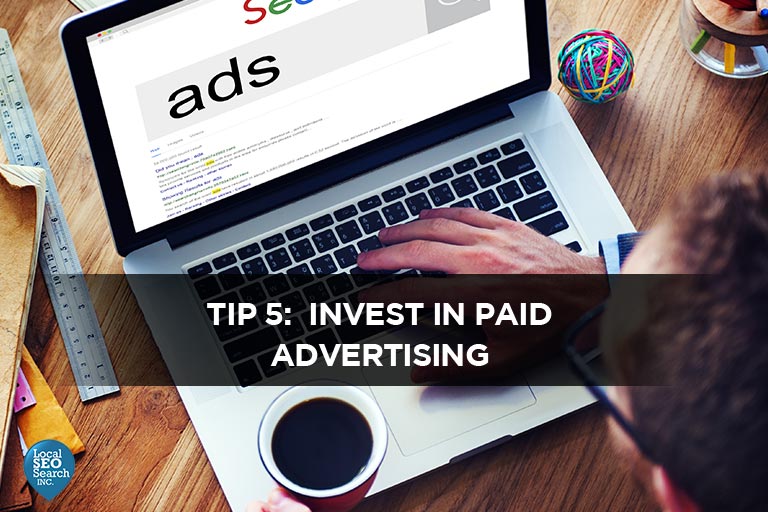 SEO is a long-term strategy that can increase your website traffic. If you want to get more web traffic quickly, you need to invest in paid advertising. This can be done through Google AdWords, Facebook Ads or other advertising platforms.
Paid advertising is a great way to get more web traffic because it allows you to target your ads specifically to your target audience. You can choose which keywords your ads will show for, where they will appear, and even the time of day they will appear.
Paid advertising can be a little expensive, but if you want to get more web traffic quickly then it's worth the investment.
Get the traffic you need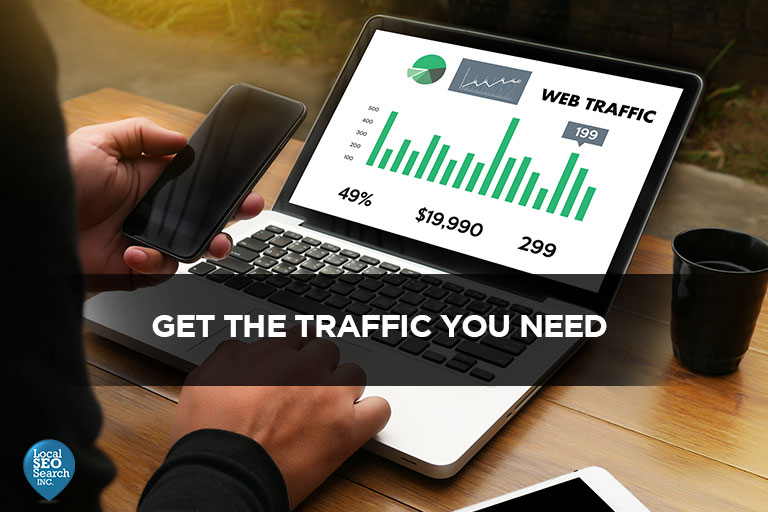 Increased web traffic can help improve the visibility of your online business and create more leads for your business. The five tips we've shared are great strategies to help you get there.
If you'd like to help improve your web traffic while focusing on your core business, consider partnering with Local SEO Search. We have years of experience helping small businesses succeed online. Contact us today for more information!