If you're like most dentists, you probably feel overwhelmed by all the online marketing choices available. How do you know which SEO company is right for your clinic? And how to avoid being exploited?
In this blog post, we will outline five questions you need to ask before hiring an SEO company. Keep these questions in mind as you interview different agencies and be sure to find the perfect partner for your clinic!
What kind of marketing is your specialty?
Any entrepreneur knows that marketing is essential for driving growth. However, with so many marketing channels and strategies to choose from, it can be difficult to know where to start.
This is where working with a specialized marketing company can be helpful. For example, in Local SEO Search, we specialize in helping small businesses excel using SEO marketing.

SEO is a long-term marketing strategy that focuses on increasing visibility on search engine results pages. This can be done by optimizing your website content, building backlinks and improving your local search ranking. While it takes time to see SEO results, it's one of the most effective ways to attract new customers and grow your business.
If you are looking for help with your marketing efforts, please contact us to learn more about how ours is SEO company for dentists can help you grow your clinic.
What is your experience of working with dental clinics?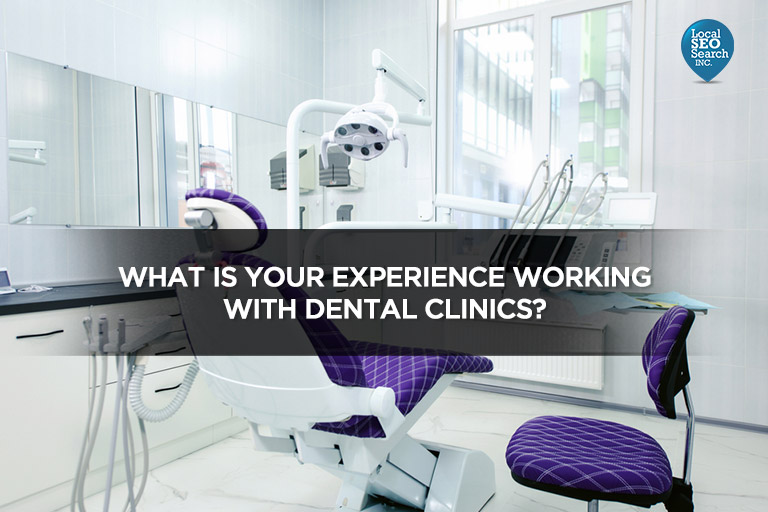 When choosing a marketing agency, it is important to consider whether or not they have experience working with small businesses, especially dental clinics.
This is especially important because some agencies may not treat small businesses equally due to their tight budgets. It is vital to make sure that you are not treated differently and that you get the attention, expertise and consistency you deserve.
Fortunately, there are many large marketing agencies out there that have tons of experience working with small businesses and will be able to provide you with the same level of service and attention that they would any other client. For example, our agency focuses on serving small businesses and we have helped several dental clinics attract more patients. Do your research and choose an agency that will treat you as the valued customer you are.
What strategies do you use for digital marketing?
Any business looking to stay competitive in today's market must have a strong digital presence. But with so many agencies out there promising results, it can be difficult to know who to trust.
That's why, when you're considering hiring a digital marketing and SEO agency, it's important to ask about their strategies. Make sure you understand how they intend to improve your website's visibility and ranking on search engine results pages. And most importantly, be sure to confirm that the agency only uses ethical white hat strategies.
Unfortunately, there are some companies that use unscrupulous shortcuts and tactics to try and boost their customers' SEO. But these black hat methods they are often ineffective in the long run and can even get your website penalized by Google.
So, when looking for an agency to partner with, make sure you ask the right questions upfront to make sure they can help you build a successful and sustainable digital marketing strategy.
Ask for case studies and testimonials from previous clients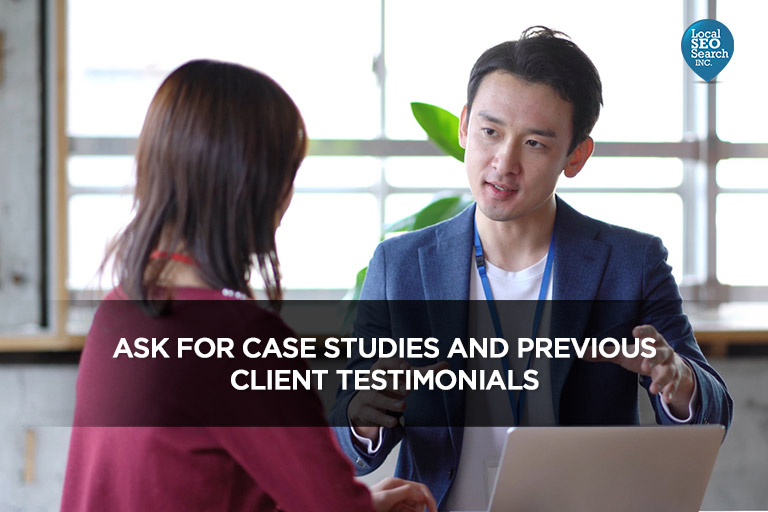 One way to evaluate a potential SEO partner is to ask for case studies and customer testimonials. This will give you a good sense of the company's work style and results.
And don't be afraid to reach out to those previous customers directly to get their honest feedback on the experience. You want to be sure you see a real return on your investment, not just empty promises.
With a little bit of work upfront, you can find an SEO company that will help take your business to the next level.
How often do you provide updates on marketing results?
When you are looking for a partner for a marketing agency, it is important to ask about their communication and reporting practices. We recommend that you know how often they update customers on their marketing progress and what kind of information they include in those reports.
It is also important to have the opportunity to ask questions and get clarification on anything you are unsure about. Regular communication is essential for a successful partnership, so be sure to ask in advance. This way, you can be sure that you are always informed about what's going on with your marketing campaign.
You deserve to know exactly where your marketing dollars are going and what your returns are on that investment. That's why it's essential to partner with a marketing agency that provides you with consistent updates in an easy-to-understand format.
Partner with the right SEO company for dentists today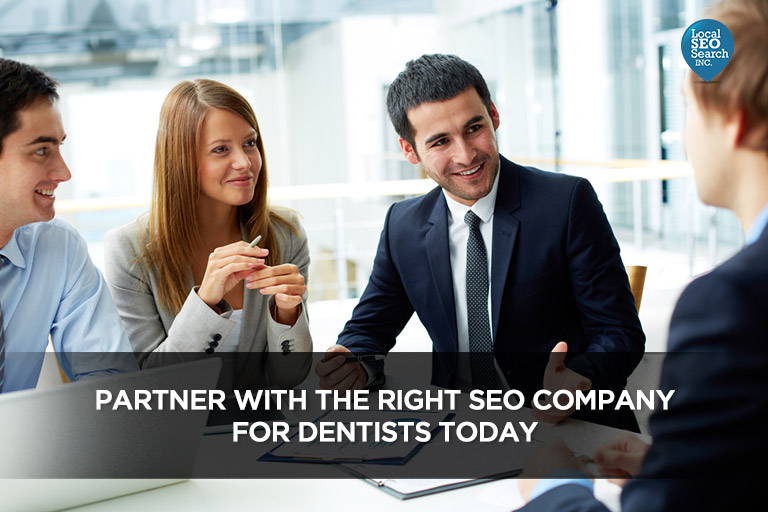 When you find the right SEO marketing agency to partner with, you can deliver your marketing with confidence. This gives you time to focus on what you do best: taking care of patients!
From increasing website traffic to improving your online reputation, an effective SEO strategy can help improve your clinic's bottom line. Contact us today to get the SEO marketing your clinic deserves!