If you're like most dentists, you understand the importance of search engine optimization (SEO) to attracting new patients and growing your clinic.
The problem is that most dentists don't know how to do it themselves and certainly don't have the time to figure it out, which is why they turn to SEO companies for help.
If you're in the market for a dental SEO company, it's important to know what to look for. In this blog post, we'll give you four tips that will help you find the perfect marketing partner!
Seek experience
It's no secret that everyone likes to give advice. Whether it's unsolicited advice from a well-meaning friend or expert advice from a paid professional, we're constantly surrounded by people who think they know what's best for us. But the question is, do they really have the experience that makes their advice valuable?
When it comes to finding a dental SEO company that can help you grow your business, it's important to make sure they understand your needs as a dentist and small business owner.

A good dental SEO company it will take time to understand your unique needs and goals as a dentist. They should be familiar with the dental industry and have a solid understanding of how marketing works in the context of dentistry.
In addition to understanding your needs as a dentist, a good dental SEO company should also be able to relate to you as a small business owner. They should understand the challenges you face to grow your business and have creative solutions to overcome those challenges.
One of the reasons we are confident our Local SEO Search team can help is that we are a small business ourselves. We understand the unique challenges and opportunities you have in your target market and would love to partner with you to help you achieve success.
With these steps, you can be sure you're finding a dental SEO company that understands your needs and has the experience to provide valuable advice and services.
Check out the previous work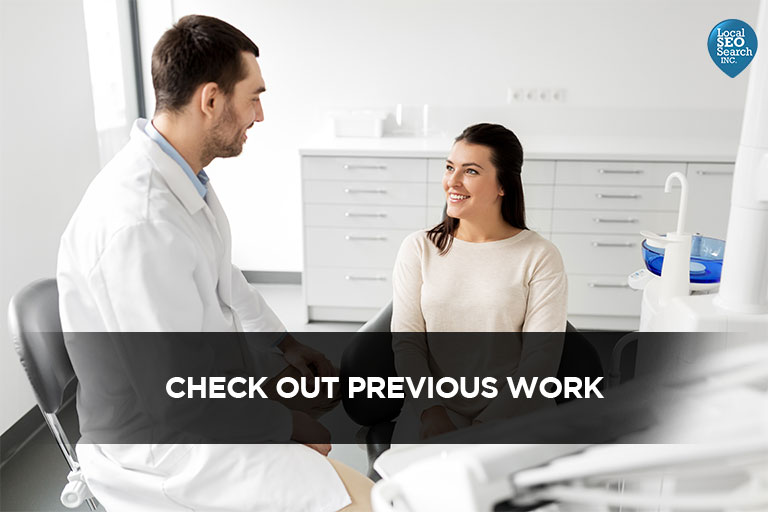 Once you've found a company that has the right experience for your project, it's time to take a closer look at their past accomplishments.
A good way to do this is by reading their case studies and reviews. If a company has no case studies, that's a bad sign. Comets look at online reviews To see what others are saying about their experiences working with the company, look for red flags like customers who have felt cheated or taken advantage of, or haven't gotten the results they were promised.
You should also check out their portfolio to see if they have experience with projects similar to yours. Finally, it's always a good idea to talk to some of their past and current clients. This will give you an idea of ​​what your experience of working with the company is likely to be.
By taking the time to do your research, you can be sure you're choosing the right company for your project.
Understand the SEO process of the agency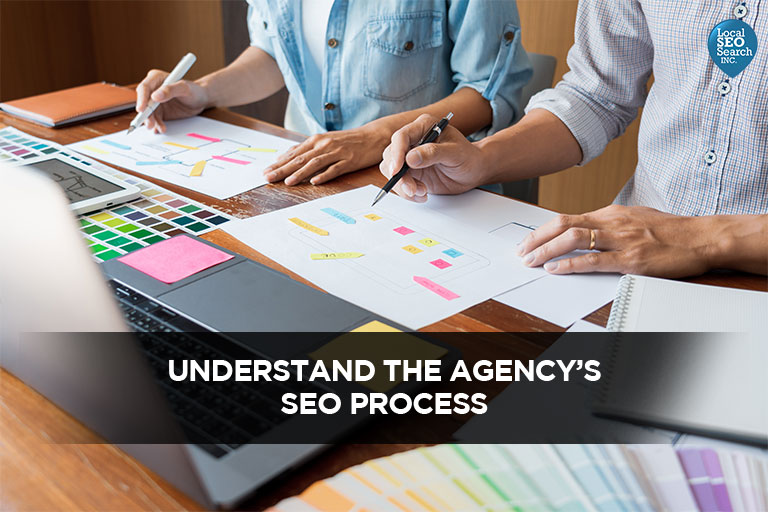 Now that you've found a company with a great track record and an impressive portfolio, it's time to make sure it's the right fit for your SEO needs.
The ideal SEO partner will be transparent and honest about their process, using only white hat tactics that comply with Google guidelines. Local SEO Search prides itself on our ethical approach to digital marketing, and you don't have to worry about Google fines when choosing us as your marketing partner.
The agency should also be able to provide a detailed action plan, outlining the steps they will take to improve your website's ranking. Additionally, they should be able to show you the results of past campaigns and explain how those results were achieved.
Be sure to ask the marketing company how they will report on your SEO results and how you can reach them if you have any questions or concerns. You should never feel like you are annoying the agency – you should be a valued partner. Beware of agencies that belittle you or act like a small business isn't worth their time.
Ask about prices and packages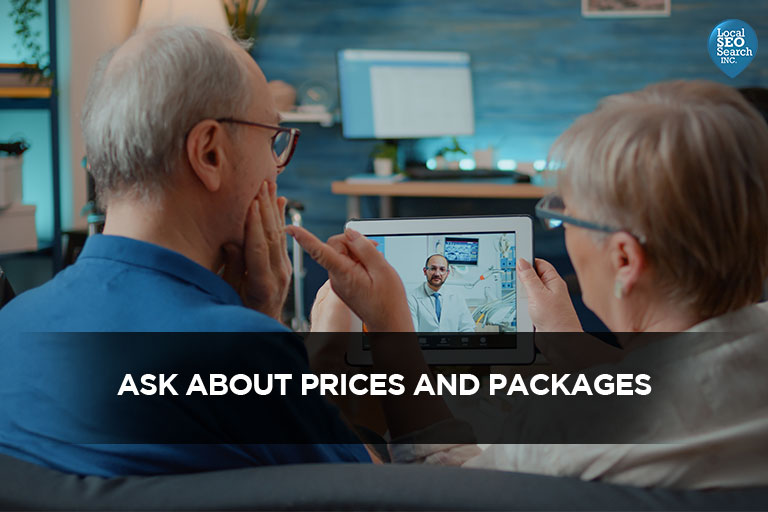 Now that you understand the basics of dental SEO, it's time to discuss pricing and packages. Many dental SEO companies offer different levels of service, so it's important to find one that fits your needs and budget.
Be sure to ask about any additional costs or hidden costs, such as an additional cost for ongoing blog posts. At Local SEO Search, we pride ourselves on having a single rate that includes everything you need to rank well on Google.
Once you find a dental SEO company you feel comfortable with, you can start working on improving your online presence and driving more traffic to your website.
Get started with high-quality dental SEO today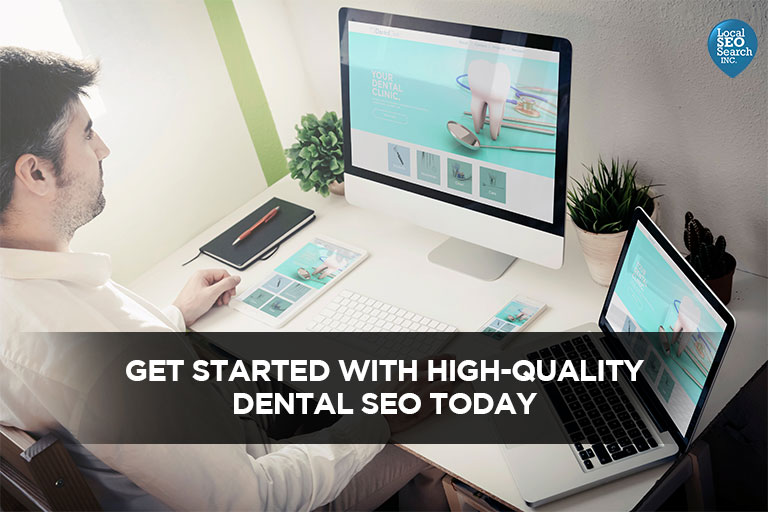 So, if you're looking for a dental SEO company that will take the reins and let you focus on what you do best – dentistry – Local SEO Search is here for you.
We have extensive experience helping small business professionals, including dentists, achieve success with their digital marketing campaigns. We are passionate about using our expertise to help your business grow. Contact us today to get started!